Psychology Programs in Wyoming
Find Programs for Online Psychology Degrees in Wyoming
Do you have a passion for helping people? Would you like to somehow make a career out of your interest in helping others? Take a look below at the psychology degrees in Wyoming, and get program information to find out which would be the best fit for you.
Psychology is the study of the human mind and there are plenty of opportunities in Wyoming to put your psychology degree to work. There are several different career paths you can choose in the psychology field, each varying with the type of degree you achieve. You will be able to choose between a bachelor's, master's degree or even a doctoral degree in Psychology, depending upon your career goals.
<!- mfunc feat_school ->
Featured Programs:
Sponsored School(s)
<!- /mfunc feat_school ->
Psychology Education in Wyoming
A bachelor's degree can be utilized in many areas and types of employment. You can work as a social worker or case manager in a hospital setting, mental health and family services, through the state and local governments or with social advocacy organizations in your community. Many entry level positions are in case management, which can be found in any setting in your community.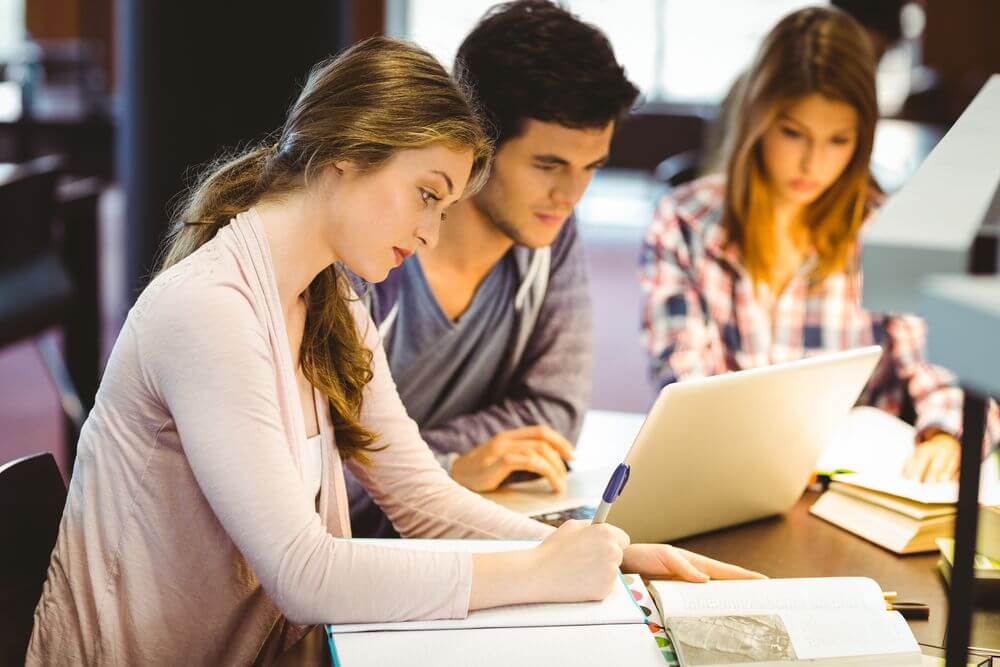 During your studies or even after you find a job, you may be interested in working with certain groups, such as the mentally ill, troubled teens or recovering addicts. There are several different psychology specialties that can help focus your efforts toward the population you are most interested in. You may find that you want to continue on and pursue a master's degree, which can open doors to becoming a licensed therapist or social worker, or even a program director in your current employment setting.
If you desire to earn your doctoral degree in psychology in Wyoming, you may be able to become licensed as a clinical psychologist or psychiatrist, with the ability to diagnose patients and prescribe medications accordingly. One of the greatest perks of obtaining a degree in psychology is you can always continue your education once you seek employment. You can change positions and settings within the social service field, ensuring that you are able to find work you enjoy with the type of clients you connect with best.
Check out the information below, then contact schools listed on our site to find the best Wyoming psychology program for you today!
Psychology Programs in Wyoming
Wyoming offers affordable and accessible psychology programs in schools throughout the state, allowing you to find the right program for your individual needs. We suggest contact as many of the programs as you can, so you have the ability to compare curriculum, costs and graduation requirements before making a decision.
If you are looking for financial aid to help support you in obtaining your psychology degree, keep in mind that Wyoming schools offer scholarships in certain fields, psychology being one of them. In deciding which program is best for you, you will want to consider the options of degree program lengths and enrollment status and make sure your program and school are accredited by the Council for Accreditation of Counseling (CACREP) or the Council on Rehabilitation Education (CORE).
Some programs will allow students to enroll part time instead of full time but funding for part time students can be more limited than for full time students. Online psychology courses in Wyoming are also offered, relieving some stress of full time enrollment by allowing you to complete a psychology degree at your own pace and on your own time.
You will also want to decide the level of degree which you would like to earn, as each opens doors to different careers and financial compensation. In your comprehensive psychology education, you will learn about social and cultural foundations of behavior, human growth and development, psychopathology, career and lifestyle development, group counseling, substance/alcohol abuse, relationships theory, ethics and clinical practices to name a few.
Some psychology professionals begin their career by entering the workforce with their bachelor's degree in an entry level position to gain experience before continuing their education. Other students choose to continue their education to become a psychologist with their degree, which will require a Licensed Professional Counselor license, requiring at least a master's degree.
Not only must you achieve master's level education to obtain your LPC, but you also must complete a few other requirements. First, you must apply for your Provisional Professional Counselor (PPC) license to start supervision. You will then be required to practice under a licensed counselor for 3000 hours, which will take approximately 18-36 months.
After you have completed all the education and experience requirements, you will need to take one of three approved licensing exams in the state of Wyoming: 1) National Counselor Examination (NCE), 2) National Clinical Mental Health Examination (NCMHCE) or 3) Commission on Rehabilitation Counselor Certification (CRCC). After passing your exam, you will need to apply for your license and provide proof of education, three references, the exam results and a $200.00 application fee. To maintain your LPC in Wyoming, you will be required to complete 45 continuing education credits (CEUs), with three of those hours being in ethics.
A doctoral degree in psychology can allow you to become a psychiatrist, with courses not only in psychology, but also anatomy, medical terminology, physiology, organic chemistry, and capped by a medical internship. Psychiatrists are required to complete extra supervision beyond the LPC license, as well as another examination. All requirements and updates can be found through the Wyoming Psychological Association as well as access to other professionals in the state, updates and news in the field.
Outlook for Psychology in Wyoming
After graduation, you will enter a job market that is projected to grow faster than average, increasing your chances of employment. The mean salary for a bachelor's level social worker or case manager in Wyoming is $52,470 per year or $25.23 per hour.
If you continue on to earn your master's degree and decide to obtain your LPC, your wages will likely increase. The mean salary for an LPC in Wyoming is $68,110 per year or $32.75 per hour. Employment opportunities for LPC's over the next ten years in the United States are projected to increase 28 percent.
Psychiatrists in the Wyoming make a mean salary of $225,380 or $108.35 per hour which is well above the national average. With great job outlook and excellent pay, there are several incentives to pursue a degree in psychology. To learn more about all of your psychology school options in Wyoming, contact those with programs that interest you today, directly from our site.