South Carolina Online Psychology Programs
Find Programs for Online Psychology Degree Programs in South Carolina
Psychology is one of the top ten undergraduate majors in the United States, according to CNN. There are many good reasons that this is such a popular degree field. A degree in psychology can confer knowledge that's used in a range of industries, from sales and commerce to human services, healthcare and social work.
If you want to explore careers in the field of mental health, psychology schools in South Carolina may help you get started. South Carolina has a higher-than-average amount of people that live below the poverty line, meaning that many people may have little or no access to mental health services. If you want to work in counseling or social work, you may be able to put your psychology skills to good use in South Carolina.
A psychology degree may also have many professional benefits for those who want to get into research. South Carolina has many high-ranked universities and colleges that specialize in psychology research, offering rewarding career opportunities to psychology PhDs.
One more reason that these degrees are such a popular choice is that they can often be completed online. Our list of psychology programs in South Carolina may help you find a program that suits your schedule and your career goals. Simply request information from the schools on this page to learn more.
Psychology Education in South Carolina
One of the decisions you have to make as a potential psychology student is which type of degree you're interested in earning. If you're interested in getting an undergraduate education, you can choose an Associate's degree or a Bachelor's degree. These degrees take two and four years, respectively. While an Associate's degree may cover basic psychology topics and theories, a Psychology Bachelor's degree program includes more specific information on psychology sub-fields. Common courses in these degrees include Introduction to Psychology, Experimental Psychology, and Social Science Statistics.
If you decide to take your education to the post-graduate level with a Master's degree, PhD, or PsyD, you may be looking at an additional two to seven years in school. You can complete a Master's degree in clinical psychology, cognitive psychology, and many other psychology specialties. A PhD is a research-based degree that requires the completion of a thesis. The PsyD in South Carolina is a clinical degree that can prepare you to offer clinical psychology services.
Once you get accepted to a South Carolina psychology program, you can start looking into grants and scholarships in your area. The Future Educators Association offers scholarships to school psychology students. At the College of Charleston, you may be able to apply for the Bischoff Scholarship.
Outlook for Psychology in South Carolina
Typically, you may have the best career options available if you earn a Master's degree, PhD, or PsyD in Psychology. However, there are entry-level positions that you may be qualified for if you have an Associate's degree or Bachelor's degree. You may be able to assist researchers and professors with research as a social service research assistant. In South Carolina, the average salary for this position is $43,760 (Bureau of Labor Statistics, 2013). Social and human services assistants earn an average of $29,040 (BLS, 2013). In addition, you can look into positions at non-profit organizations and human services agencies.
As a psychology student in this state, you may want to join the South Carolina Psychological Association (SCPA). This group includes divisions in multicultural services, new psychologists, professional practice, and more. Membership in this group can give you access to networking events. In addition to the SCPA, there are several organizations that represent and unite people in psychology careers. The South Carolina Association of School Psychology, the South Carolina Society of Adlerian Psychology, and the South Carolina Counseling Association are some of the largest organizations throughout the state.
Take some time to see what kind of psychology programs in South Carolina interest you, then request more information from the schools on our site.
{{ school.SchoolName }}
See more programs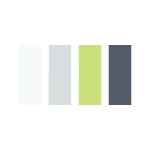 Additional Psychology Schools in South Carolina