Tennessee Psychology Programs
Find Programs for Online Psychology Degree Programs in Tennessee
The Tennessee economy continues to grow, providing welcome news for hundreds of students who hope to become psychologists in the state. New graduates will enter the job market at a time when Tennessee is enjoying better economic momentum than most other states, according to the Center for Business and Economic Interest.
If you are ready to look into your options for earning your online psychology degree in Tennessee, or are looking for a campus based program, contact the schools below to get more details.
Psychology Education in Tennessee
Psychology is among the most popular undergraduate majors, not only in Tennessee, but across the nation. In many Tennessee psychology schools, a bachelor's degree program offers an overview of key topics, including abnormal psychology, developmental psychology, research methods, and personality disorders. A few also offer majors or minors focusing on more specific fields, including industrial-organizational psychology, neuroscience, research or mental health services.
Research opportunities at some schools may give you a chance to delve more deeply into an area of interest as well. Some schools also offer pre-graduate programs if you are planning to continue your studies beyond the baccalaureate level.
At the master's degree level, most psychology programs in Tennessee require you to narrow your field of concentration to meet your long-term interests and goals. In Tennessee, master's degrees in psychology are available in many different fields, including clinical psychology, counseling psychology, experimental psychology, school psychology, industrial-organizational psychology, and quantitative psychology. Many programs require students to prepare a final thesis or to pass a comprehensive master's degree examination. Research hours, internships and independent study also are required elements of some master's programs in the state.
For psychology doctoral students, the required coursework differs according to your area of specialization. A student who is pursuing a doctorate in experimental psychology might focus on classes like research methodology and statistical analysis. A student seeking a degree in clinical psychology might take classes in psychotherapy or psychological assessment.
Most Tennessee doctoral programs in psychology require a final dissertation, and some also ask students to produce a research project. Research opportunities and faculty mentoring augment the programs at some schools. If you plan to become a licensed psychologist, Tennessee law also requires you to participate in an internship before graduation.
Licensing Requirements for Psychologists in Tennessee
The Tennessee Board of Examiners in Psychology handles the licensing of the state's professional psychologists. To qualify, you must complete a graduate program in psychology, a year of post-doctoral supervised experience, and an internship. You can begin the process by requesting or downloading an application at the board's site.
Psychology licensing applicants are required to provide a notarized application, applicable fees, a certified copy of your birth certificate and verification of supervised work experience. Other documents must be sent by others to the board on your behalf behalf. These include official college transcripts, three recommendation letters, a criminal background check and a letter verifying your internship.
Once the board has approved the application, you should be eligible to take the Examination for Professional Practice in Psychology. After receiving a passing grade on the exam, you are required to complete a state exam on jurisprudence and ethics.
Licensing of school counselors and school psychologists is governed by the Tennessee Board of Education. For more information about those licenses, visit their website. Graduates who want to be licensed as family and marriage therapists and other professional counselors can find guidelines here.
Outlook for Psychology in Tennessee
While advanced degrees are needed for many psychology jobs, Tennessee employers often appreciate the skills that psychology undergraduates bring to the workplace. Psychology students often are good communicators, critical thinkers, and excellent researchers. An undergraduate degree in psychology can lead to jobs in market research, data collection, and statistical analysis. Graduates also might find entry-level positions in career advising, rehabilitation counseling and case management.
An advanced degree in psychology can be an asset on the resume of new graduates, preparing you for jobs as a clinical psychologist, mental health or marriage counselor, school psychologist, scientific researcher and many other occupations. Salaries and job forecasts depend on factors such as your field of study and your geographic location. According to the U.S. Bureau of Labor Statistics (BLS), the number of clinical, counseling and school psychologists in Tennessee were expected to increase by 11 percent between 2010 and 2020. Those workers made an average $74,020 a year in 2014. Other psychology careers had even brighter prospects. For example, the number of marriage and family counselors was expected to increase by 19.3 percent in that period, the BLS reported.
Take some time to review the psychology schools in Tennessee that offer the degree programs you are interested in, then contact them directly from our site for more information.
{{ school.SchoolName }}
See more programs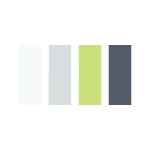 Additional Psychology Schools in Tennessee