North Carolina Psychology Programs
North Carolina is home to seventeen campuses in the University of North Carolina system alone—the Tarheels are best known for their fierce NCAA basketball rivalry with in-state competitor Duke. Just as they produce NBA prospects on the court, North Carolina's many colleges produce world-class psychologists in the classroom. The state has a long history as a leading force in the field. More than half a century ago in 1967, lawmakers of the state passed the North Carolina Psychology Act (NCPA), which regulated the industry and protected patients from unqualified practitioners.
This page will teach you how to leverage North Carolina's vast network of colleges to find a psychology program that's right for you. It will also explain how the licensing process works while laying out the salary you can expect to earn for different careers in the field. It also examines costs you'll encounter along the way while introducing you to scholarships, grants, and other ways to mitigate those costs.
<!- mfunc feat_school ->
Featured Programs:
Sponsored School(s)
<!- /mfunc feat_school ->
How to Become a Psychologist in North Carolina
The NCPA requires psychologists in North Carolina to be highly educated and well trained. To claim the title of "psychologist," you have to earn a doctorate. Even therapists and counselors must complete a master's program. Follow these steps to become a psychologist in North Carolina.
Earn a bachelor's degree: There are many different subfields and specialties in the field of psychology, but all paths begin with an undergraduate degree. You don't necessarily need to earn a bachelor's degree in psychology specifically, but a concentration in the field could improve your graduate school application.
Earn a master's degree: A master's in psychology is the final academic hurdle if your goal is to become a counselor or therapist. You can certainly choose to pursue an M.A. or M.S. if you plan to earn a doctorate, but a master's isn't necessary for all doctoral programs.
Earn a doctorate: You must earn a doctorate to hold the title of "psychologist." It is the highest academic degree you can achieve.
Complete a practicum: Most licenses, which will be discussed in greater detail further down the page, require the completion of an internship, clinical program, or other supervised experience, often beyond that which is included in your graduate program.
Choose a specialty: North Carolina recognizes several specialties within the field of psychology. They'll be explained in greater detail later on.
North Carolina Psychology Licensing & Exams
The type of license you pursue depends on your background, your level of education, and your career goals. All licenses require you to hand over your academic transcripts and submit to a background check. Here are the requirements by license type.
Provisionally Licensed Psychologist
A doctoral degree
At least 1,500 hours of supervised practicum, which takes place during your doctoral training
Passage of the Examination for Professional Practice in Psychology (EPPP) exam
Passage of the North Carolina State Examination
Potential careers: As a provisionally licensed psychologist, you can pursue all the career options that are open to a professional with a full license, but you'll have to adhere to the board's standards regarding supervision until you're granted full licensure
 Licensed Psychologist
A provisional license
1,500 supplementary hours of supervised experience, which is earned post-doctorate while you hold a provisional license for a total of 3,000 hours
Submission of the Application for Health Services Provider form, which is required for all professionals providing health services to the public in North Carolina
Payment of a $50 application fee
Potential careers: Sports psychologist, school psychologist, counseling psychologist, behavioral psychologist, private practice
 Licensed Clinical Social Worker (LCSW)
Master's degree or doctorate in social work
Passage of the Association of Social Work Boards (ASWB) exam
Completion of at least 3,000 hours of post-degree paid, supervised clinical employment completed in between two to six years
Completion of at least 100 hours of LCSW-supervised experience
Payment of $115 application fee
Potential careers: Child-welfare worker, gerontology social worker, Medicaid/public health social worker
 Marriage and Family Therapist (MFT)
Master's degree in marriage and family therapy or a related field
Passage of the National Marital and Family Therapy (MFT) Examination
1,500 clinical hours and 200 supervised hours
Payment of $200 application fee
Potential careers: Marriage counselor, family counselor, grief counselor, domestic violence counselor, LGBT counselor
Licensed Professional Counselor (LPC)
Master's degree in counseling or a related field, including a qualified practicum
3,000 hours of supervised professional experience, 2,000 hours of which must involve direct counseling
24 months of post-graduate work experience
100 hours of clinical supervision
Passage of the National Counselor Exam
Passage of the Jurisprudence Exam
Payment of $238 application fee
Potential careers: School counselor, mental health counselor, addiction counselor
National Certified Counselor (NCC)
Accredited master's degree with a counseling major that meets the NCC's standards for credits, coursework, and supervised field experience
100 hours of post-grad supervised counseling experience that takes place over two years. In some situations, this requirement can be waived.
3,000 hours of post-grad work experience, a requirement that can also sometimes be waived.
A professional endorsement from a colleague who meets NCC standards
Passage of either the National Counselor Examination (NCE) or the National Clinical Mental Health Counseling Examinations (NCMHCE)
Potential careers: Mental health counselor, foster care counselor, research specialist
Licensed Clinical Addiction Specialist
Master's degree with a clinical internship
300 hours of supervised practical training
4,000 hours of post-grad supervised experience that takes place over two years
180 hours of substance abuse-specific training
Passage of the master's-level International Certification & Reciprocity Consortium (IC&RC), Advanced Alcohol & Drug Counselor (AADC) written exam
Potential careers: Hotline counselor, inmate counselor, group home counselor
Here's a look at the exams you're most likely to encounter on the road to becoming a practicing psychologist.
The EPPP (Examination for Professional Practice in Psychology): One of the most common exams for psychologists, the EPPP consists of 225 multiple-choice questions. It covers eight content areas and costs $687.50 to take, including testing center fees.
North Carolina State Examination: This exam, which tests your knowledge about North Carolina Practice Act regulations and standards, costs $50 and covers topics like ethics, supervision, and education.
Association of Social Work Boards exam: This exam for aspiring social workers varies by jurisdiction. It costs $230 for the associate, bachelor's, and master's exam, and $260 for the advanced generalist or clinical exam.
National MFT Examination: The Association for Marital and Family Therapy Boards (AMFTB) administers this exam, and provides a handbook, timeline, practice test and more, which you should examine before you take the test.
IC and RC AADC written exam: The International Certification and Reciprocity Consortium administers six tests, one of which is the Advanced Alcohol and Drug Counselor (AADC) exam.
Job Growth & Psychologist Salary in North Carolina
| | | | |
| --- | --- | --- | --- |
| Career | North Carolina Median Salary (2018) | Average Salary Per Hour | % Expected Job Growth |
| Licensed Psychologist | $97,004 | N/A | N/A |
| Clinical, Counseling, and School Psychologists | $62,470 | $30.03 | 15% |
| Industrial-Organizational Psychologists | $115,794 | $46.76 | N/A |
| Mental Health Counselor | $46,870 | $22.54 | 25% |
| Licensed Clinical Social Worker | $63,270 | $30,42 | N/A |
| Marriage and Family Therapist | $48,640 | $23.39 | 20% |
| Substance Abuse Counselor | $46,870 | $22.54 | 20% |
Recognized Psychology Specializations in North Carolina
These are the specialty sub-fields of psychology officially recognized in the state of North Carolina.
Psychologist: Officially licensed and holding a doctoral degree, psychologists can work either in research and academia or treat patients in a clinical environment.
Clinical Social Worker: In the field of social work, you might work with individuals, families, or other groups, particularly as they navigate their way through life-defining issues such as abuse or homelessness.
Marriage and Family Therapist: As a marriage and family therapist, you'll work with children and adults individually and in groups to develop strategies for managing and mitigating mental, behavioral, and social problems in the family dynamic.
Licensed Professional Counselor: Counseling psychologists can work in a variety of settings, including prisons, group homes, hospitals, or law enforcement environments.
National Certified Counselor (NCC): NCCs are certified to meet the stringent standards of the National Board for Certified Counselors.
Clinical Addiction Specialist: Clinical addiction specialist is the highest level of certification an addiction counselor can receive in the state of North Carolina.
North Carolina Psychology Spotlight Programs
Psychology programs in North Carolina are offered at highly regarded colleges and universities throughout the state, offering a huge variety of program paths across all degree levels.
Duke University: The most famous school in the state is known more for basketball than psychology, but Duke's Department of Psychology and Neuroscience is highly acclaimed. It offers five Ph.D. programs: clinical psychology, cognition and cognitive neuroscience, developmental psychology, social psychology, and systems and integrative neuroscience. None of the programs are available online, and tuition is $27,840 per semester for years one through three, and $3,850 for years four through completion.
Wake Forest University: The Wake Forest graduate program is designed for students who plan to pursue a Ph.D., but haven't settled on a specialty. The program results in a research-oriented general M.A. and is only available on campus. Full-time graduate tuition is $38,650.
UNC-Chapel Hill: The University of North Carolina-Chapel Hill offers a Ph.D. that is available in six tracks: behavioral and integrative neuroscience, clinical psychology, cognitive psychology, developmental psychology, quantitative psychology, and social psychology. They are not available for distance learning. Depending on credit load, graduate tuition is anywhere from $1,319 to $5,276 for in-state residents and $3,534.75 to $14,139 for out-of-state students.
Elon University: Elon graduate students can pursue several different types of psychology degrees, including Ph.D., Psy.D., Ed.D., M.S.W., and M.A./M.S. Concentrations are too numerous to list but include specializations like counseling, school psychology, and industrial/organizational (i/o). None of the offerings are available online, and tuition costs are $18,041 per semester.
North Carolina State University:C. State University's Department of Psychology does not offer training in counseling or clinical psychology, but the school does award doctoral degrees in the following courses of study: applied social and community psychology, school psychology, lifespan developmental psychology, human factors and applied cognition psychology, and i/o psychology. All of the programs, none of which are offered online, provide cross-disciplinary coursework and research. Annual graduate tuition is $11,672 for in-state residents and $28,998 for non-residents.
East Carolina University: The Ph.D. degree at East Carolina University is available in three concentrations: pediatric school psychology, occupational health psychology, and clinical health psychology. There's also a master's in general-theoretic psychology, as well as a school psychology master's degree with a certificate of advanced study (M.A./C.A.S.). You can also pursue a graduate certificate. Graduate tuition is $7,536 for in-state residents and $20,685 for out-of-state students. Online tuition is cheaper, but graduate psychology programs are not available online.
Campbell University: Campbell University offers an M.Ed. in school counseling and a clinical mental health counseling M.A. Both are on-campus only. Graduate tuition is $495 per credit.
North Carolina Psychology Scholarships
Public and private scholarships can help you pay for your education and reduce your reliance on student loans. To learn more about scholarships, incentives, and other awards, visit the scholarships page.
David Bray Peele Undergraduate Award: Named for a distinguished alumnus, this UNC-Chapel Hill award funds honors projects. It is just one among seven awards the university offers undergraduate psychology students.

Award amount: $500
Degree level: Undergraduate
# of scholarships awarded: N/A
GPA requirements: N/A, but the award is open only to honor students
Renewable: No
Earl and Barbara Baughman Dissertation Research Award: One of six UNC-Chapel Hill psychology graduate awards, this scholarship funds dissertation research. Recipients must use the award to spend the summer completing their research instead of working at a job.

Award amount: $6,000
Degree level: Graduate, specifically advanced graduate students who have started dissertation projects.
# of scholarships awarded: Two
GPA requirements: N/A
Renewable: No 
Janet Hyde Graduate Student Research Grant: These Division 35 grants support feminist research on the psychology of women.

Award amount: $500
Degree level: graduate, doctoral specifically
# of scholarships awarded: Varies
GPA requirements: N/A
Renewable: No 
Psi Chi Undergraduate Research Grants: This grant is designed to defray the costs of research funding, particularly research that requires travel.

Award amount: Up to $1,500 or $3,500
Degree level: Undergraduate
# of scholarships awarded: Varies, but the annual total is $75,000
GPA requirements: N/A, but the grant is open only to Psi Chi honor society members
Renewable: No
Behavioral Health Academic Scholarship: This annual scholarship is offered by the American Addiction Centers and is designed for students whose coursework focuses on behavioral health and addiction.

Award amount: $2,500 for second and third place, $5,000 for first place
Degree level: Undergraduate and graduate
# of scholarships awarded: Three
GPA requirements: 3.2
Renewable: No
Jerry Greenspan Student Voice of Mental Health Award: Offered by the Jed Foundation, this award is geared toward students whose work involves understanding mental health issues on campus and reducing the stigma associated with emotional disorders.

Award amount: $3,000
Degree level: Undergraduate and graduate
# of scholarships awarded: One
GPA requirements: N/A
Renewable: No
National Institutes of Health Undergraduate Scholarship Program: This award was specifically designed for economically disadvantaged students pursuing careers in health, social science, and related fields.

Award amount: Up to $20,000 a year in academic tuition
Degree level: Undergraduate
# of scholarships awarded: N/A
GPA requirements: 3.5
Renewable: Yes
North Carolina Internships and Fellowships
Internships, fellowships, and other hands-on supervised experiences are required for all licenses. Here are a few of the most popular and competitive among them.
North Carolina Psychology Resources
From the time you pick your major as an undergraduate through the entirety of your career, these national and state-based organizations can offer assistance, information, networking opportunities, and news from the industry.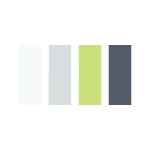 <!- mfunc feat_school ->
Featured Programs:
Sponsored School(s)
<!- /mfunc feat_school ->