Minnesota Psychology Programs
Find Programs for Online Psychology Degrees in Minnesota
The study of psychology is focused on learning about the mind and human behavior. If you are interested in this field, you can pursue a bachelor's, master's or doctorate degree. At the undergraduate level, the curriculum is designed to give students a good foundation in the fundamentals of psychology. Students are also exposed to basic principles in the natural sciences, social sciences and humanities.
This degree can lead to careers in community relations, human services, counseling and social services. If you are interested in learning about your options for earning your Psychology degree in Minnesota, contact the schools below that offer the programs you want to know more about.
Psychology Education in Minnesota
In all entry level psychology programs, students learn about theories, concepts and strategies that apply to human behavior. Typical courses include child development, perception, cognitive psychology and psychology research methods. Bachelor's programs in psychology in Minnesota provide a solid foundation upon which to build the remainder of your education and career in psychology.
The master's degree in psychology curriculum is centered upon giving students a strong research-based foundation in psychology. This program prepares students for master's-level careers in counseling and research. Individuals in the field of psychology are always doing research about human behavior and the mind. A recent article in Science Daily revealed that researchers have found early markers of autism as early as two months of age. Courses in the master's program may include social psychology, statistical analysis, personality evaluation and industrial and organizational psychology. Most programs require a thesis and a research internship.
The doctorate degree program in psychology can take anywhere from four to seven years to complete. Focus is on using scientific methods to better interpret and understand human behavior. Students develop a firm understanding of professional ethics, research methodology and psychological principles. At the doctorate level, students can specialize in a subfield, such as clinical, neuroscience and developmental psychology. Typical courses include analytical psychology, clinical ethics, cognitive processes and dissertation preparation. Completion of a dissertation and comprehensive residency are required. Career options with a psychology PhD include clinical psychologist, psychological consultant, forensics psychologist, educator and forensics psychologist.
Licensure Requirements for Psychologists in Minnesota
With a master's degree in psychology from an accredited college or university, graduates can apply for licensure to work as a clinical psychologist. Candidates for licensure must also pass the required Praxis exam. Those seeking to practice as a psychologist outside of the educational domain are required to have a doctorate degree in psychology from a school that is accredited and approved by a regional accrediting body. Applicants must also have one year of supervised professional experience post-doctorate.
Once these requirements have been met, applicants are eligible to take the Examination for Professional Practice in Psychology (EPPP). This exam consists of 225 multiple-choice questions, and test takers have about three hours and 20 minutes to finish it. It is administered several times throughout the year at designated sites. Candidates for state licensure must submit three professional references to the board and pass a criminal background check.
Outlook for Psychology in Minnesota
Overall, the future career outlook for those with a psychology degree is very good. Graduates with a bachelor's degree will have entry-level opportunities in a variety of industries, including business, government, education and criminal justice. Often, these positions entail working as administrative assistants, social service case workers and employee trainers.
According to the Bureau of Labor Statistics (BLS), the average annual wage for psychologists in Minnesota is $71,250 in May 2013. School psychologists often work with special education population in schools. As therapists, these professionals counsel those with emotional, cognitive and behavioral issues. Many of these professionals with a doctoral degree do research at universities, open a private practice or operate as independent consultants.
Whether you begin with a Bachelor's Degree in Psychology in Minnesota, or are aiming to complete your doctoral program, you can find the programs you are looking for on our site. Reach out to those schools in Minnesota that offer psychology degrees today to learn more.
{{ school.SchoolName }}
See more programs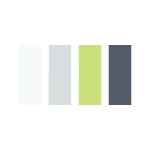 Additional Psychology Schools in Minnesota