Online Criminal Psychology Degree Program comparison and search tool
Find Programs to become a Criminal Psychologist
What is Criminal Psychology?
Criminal Psychology could be seen as a more focused specific segment of Forensic Psychology, and in fact many times the two are used interchangeably. However, whereas Forensic Psychology includes the more encompassing study of the impact of psychology across the criminal justice system, including such things as the mental state and health of anyone from the suspect, victim, and witnesses, criminal psychology is the study of psychology related directly to criminals. This includes research into the thoughts, intentions, behaviors, and motivations of the criminal mind, which many times leads to the development of criminal profiles, made popular by many television programs and theatrical releases. This area of study is also closely related to the field of criminal anthropology.
Although you will eventually need a PhD in criminal psychology in order to practice as one, you have a couple of different routes you can take to get your PhD. The first is to get an education and clinical experience in psychology. The second is to get educated and trained in criminal justice before moving into a criminal psychology role.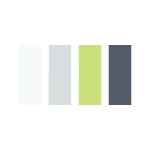 How to Become a Criminal Psychologist: Earn a Bachelors Degree
The first decision you need to make is the major for your bachelor's degree. Most criminal psychologists choose psychology, criminal justice, or sociology. However university programs offer classes in criminal psychology or forensic psychology which allows you to begin specializing in your future field.
Earn a Master's in Psychology or Criminal Justice
Even though you will eventually need your Doctorate or PhD to work as a criminal justice psychologist, you may not need or want to earn your master's degree first. Many PhD programs admit students directly after earning their undergraduate degree. However, some students may want to earn a master's first if their grades or test scores aren't high enough to immediately be accepted into a PhD program. You can pursue a master's in criminal psychology or you can get a degree in clinical or counseling psychology with a focus on criminal psychology; either option is available.
Earn a Doctorate of Criminal Psychology
A PhD in criminal psychology or forensic psychology will be needed if you want to go on to become a criminal psychologist. The choice is usually based on the desired focus of research you want to complete during your tenure as a PhD student and being able to find a program that matches your interests. You'll spend several years completing your degree so it's crucial that you enjoy what you're studying.
Complete your Internship
PhD candidates are required to complete an internship in order to graduate. This can be a grueling process from the start, as there are more students who need internships than there are internships available. You'll be matched up with an internship based on a series of interviews and you must take the first internship offered. It's important that you do well with your doctoral courses and research so you're offered a spot at the internship you want the most.
Get Licensed in your state
Licensing requirements vary by state, but most states require a doctorate degree and passing score on the Examination for Professional Practice of Psychology (EPPP)
Board Certification NOT required but recommended
This isn't a requirement to become a criminal psychologist, but becoming board certified may open up new opportunities for career advancement as well as increased salaries. There isn't a board dedicated specifically to criminal psychology, but there is one for forensics.
The board for the field is called the American Board of Forensic Psychology. To qualify, you must have a doctoral degree in psychology, be licensed to practice, and complete at least 100 hours of education and 1000 hours of practical experience. Getting board certified indicates you have met the established standards for the profession and may lead to career advancement and higher salaries.
Though there is not a board specifically dedicated to criminal psychology, there is a professional organization called the Society for Police and Criminal Psychology whose mission it is to "encourage the scientific study of police and criminal psychology and the application of scientific knowledge to problems in criminal justice."

Criminal Psychology Jobs and Duties
You have many different job options within the criminal justice field if you choose to be a criminal psychologist. Some popular options/tasks of criminal justice psychologists include:
Working for your county or state police/legal department to help determine probable characteristics of the suspects who have committed crimes,
otherwise known as criminal profiling, to help narrow down and identify suspects
Evaluating criminals to determine their motives for committing a crime and to analyze their mental state prior to trial; in some instances, you may be the one who decides whether or not someone who has committed a crime is competent to stand trial
Speaking with victims to establish timelines and understand how crimes took place
Determining whether or not a witness is credible
Researching why people commit crimes and working with government agencies to form policy and advance the field of criminal justice