How To Honor & Participate In Mental Health Awareness Month 2017
Are you just now learning that May is Mental Health Awareness Month? Then it might come as a surprise to you that May has been observed as a time of mental health awareness as far back as 1949. This is the year that Mental Health America and many other organizations started the tradition.
Now, with the help of social media and the 24-hour news cycle, we can help reach more people across the globe than ever before.
Why is Mental Health Awareness Month Important?
Unfortunately, the issue of mental health is a sensitive topic that is hard for many people to discuss. There has always been a certain stigma to mental health that can be accompanied by shame and unfair judgment. May is the month that we will promote education, facts, and personal stories on all forms of media to help remove the stigma of mental health.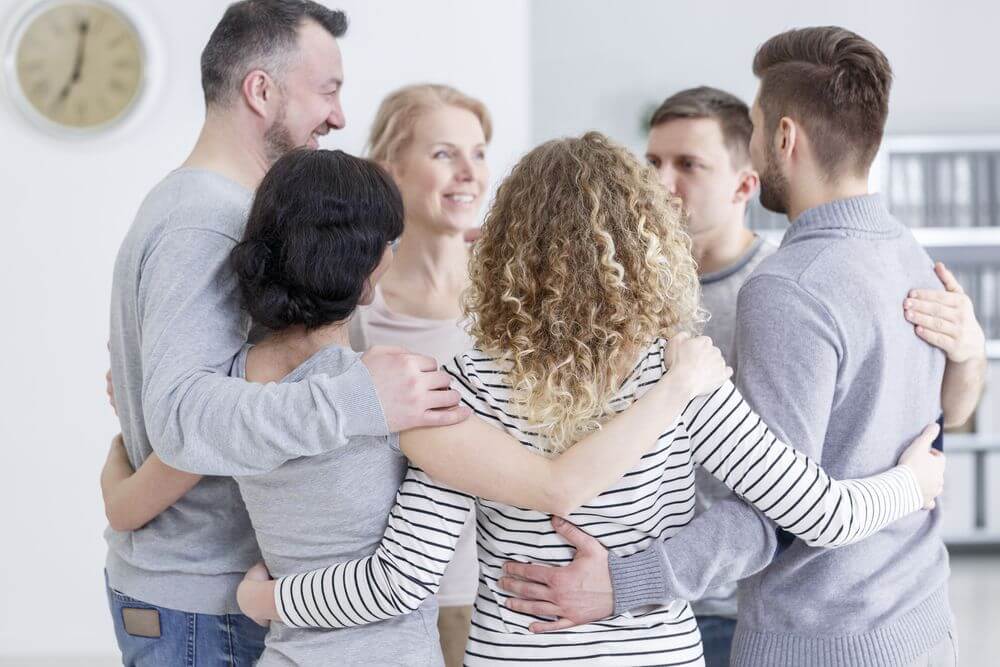 You might be wondering how you can honor Mental Health Awareness Month 2017?
Let's take a look at some of the ways you can promote the knowledge and open dialogue we need to have regarding mental health issues.
Social Media and Mental Health Awareness
Look for Twitter and Facebook users to be sharing their stories of dealing with mental illness. You might even be surprised when you refresh your newsfeed and discover some people you always thought were "normal" have endured and learned to live with certain mental health challenges. After all, 1 in 5 Americans is currently dealing with mental illness, and 1 in 10 young people have had at least one serious bout with depression. The days of being naïve and pretending it doesn't affect you or the people you love are long over.
You can look up mental health awareness facts like the ones we just mentioned, and share those, if you don't have a personal story to tell. Mental health awareness quotes from famous people can also be good to share, since celebrities' voices can carry a lot of weight and credibility with people. When people we view as talented or smart admit to having mental health issues, it helps reinforce the fact that anyone, no matter how rich or famous, can be affected by mental health issues.


5 Hashtags for Mental Health Awareness 2017
If you are going to promote mental health awareness on social media, be sure you use the following hashtags to make sure others can view your info, stories, and other things you might share:
#MentalHealthAwarenessMonth
#stopthestigma
#BreakTheSilence
#LetsTalk
#anxiety
#depression
#mentalhealth
#StayStrong
#mentalhealthmonth
#mentalhealth
#MentalHealthAwarenessWeek
#schizophrenia
Organizations You Can Turn To For Inspiration
When you are trying to find things to share and information about mental health awareness 2017, you can start with mental health organizations. These associations are working hard every day of the year to educate our population and help those affected by various forms of mental illness.
Here are some organizations you should follow and learn about during Mental Health Awareness Month. And if you are a teacher, some of these sources may even give you good ideas for mental health awareness activities for students.
National Council for Behavioral Health is an organization whose website you definitely need to look at. They have an entire page dedicated to resources for Mental Health Month.
For example, there are four categories of mental health topics that you can access right away from this page:
Seven Super Skills to Help a Friend
Women & Mental Health
Teen Warning Signs
Mental Health First Aid
They also include information about Twitter and Facebook that can make it so much easier to jump in the conversations, or just sit back and absorb what others are voicing.
NAMI (National Aliance on Mental Illness) also has an entire page for readers to learn about Mental Illness Month, and how to get involved. One of the more fun ways they are suggesting people spread awareness is by highlighting the color green – the color associated with mental health. They recommend showing pictures of green landmarks, for example, and suggest you accompany the image with the hashtag #intomentalhealth.
Mental Health America (MHA) is the "nation's leading community-based nonprofit dedicated to addressing the needs of those living with mental illness and to promoting the overall mental health of all Americans." While that's a pretty big mission to take on, we are grateful for all they do to promote mental health awareness year-round. They created this video on YouTube that details 5 Things You Can Do To Get Involved.
What's more, you can even get a free Mental Health Toolkit from MHA as well by visiting this page with more information.
The Mental Health Toolkit includes:
Key Messages
Sample Press Release
Mental Health Month Proclamation
In addition, you can access social media resources, in case you're not up-to-speed or savvy in that area. They will give you:
Facebook & Twitter Profile & Cover Images
Sample social media posts that you can use or draw inspiration from
"What's Too Far?" mental health awareness questionnaire
Several mental health awareness facts sheets
Wellness Tips Poster
Worksheets with topics, such as "Filling the Void" and "A Letter To Risky Business"
We are sure there are endless organizations and resources you can access for inspiration during Mental Health Awareness Month. Don't forget to check out mainstream magazine style websites, such as PsychologyToday.com and DiscoverMagazine.com and others.
If you are currently studying psychology in at the undergraduate or graduate level, ask your classmates and instructors what they are doing to participate. But surely, if that's the case, you're probably already neck deep in activities right now!
Speaking of, do you have ideas for helping educate your friends and people in your social media circles during Mental Health Awareness Month? If so, please share them with us on Twitter. We will be on the lookout for informative and feel-good stuff to pass along to our followers too.
And if you are a professional in the field of psychology or psychiatry, we tip our hats to you every month for the hard work you do on behalf of your patients who are suffering through their own personal mental health challenges.
{{ school.SchoolName }}
See more programs