Can Mental Health be Measured? Assessments and Treatment Options for Psychologists
Written by Chelsea Dunning
Can mental health be measured, Millions of Americans suffer from some sort of mental illness, whether it be completely debilitating or a slight roadblock to coping with stressful situations. With so many people suffering from symptoms of mental diagnoses such as schizophrenia, bipolar disorder, major depressive disorder and anxiety disorders, how do we ever know if people get better?
And do people with mental illnesses really get better?
In order to know if someone has made an improvement with a mental diagnosis, a scale must exist to garner measurements that track progress or regression in symptoms. Additionally, the information gathered in cases across the nation and used by mental health professionals in research and treatment must be consistent across practicing professionals.
This is why, when it comes to current topics psychology students and educators focus on, testing and assessment is near the top of the list.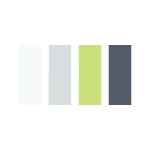 Consistent testing and measurement tools used by mental health professionals is important for data and research so that patients' symptoms are measured in the same way, allowing the information gathered to be comparable. This information is valuable to research and clinical psychology professionals and ensures that tests and mental health screenings are ethical, practical and reliable.


The broad spectrum of severity among individuals with mental health diagnoses, requires different levels of intervention, and this is based on assessments. For instance, standardized tools are used to decide who needs inpatient psychiatric care, long-term or short-term outpatient treatment, or if medication management and weekly therapy visits will suffice.
These scales and screening tools remain current issues in psychology topics discussion, both in the clinical and academic settings. Not only do these tools determine diagnoses, they also make it possible to measure progress made by a person with a mental health diagnosis. Progress in treatment and symptoms may mean the difference between returning home for outpatient care or remaining in an inpatient facility for intensive treatment.
These tools can also be used to evaluate individuals who have been convicted of crimes, found incompetent to stand trial and sent to a state hospital for treatment.
In fact, these tools are often the basis of deciding if an individual is competent to stand trial or whether their behaviors or actions were a result of their mental health diagnosis or low cognitive ability.
Persons with mental illness may also reach a level of remission, in which clinical symptoms of their mental illness are completely managed and undetectable.
Some of the most common tools psychologists use to measure mental health include:
Clinically Useful Anxiety Outcome Scale (CUXOSHamilton Rating Scales for Anxiety and Depression (HAM-A and HAM-D)
Zung Self Rating Depression Scale (SDS)
Epworth Sleepiness Scale (ESS)
Clinically Useful Depression Outcome Scale (CUDOS)
Penn State Worry Questionnaire (PSWQ)
There are national organizations that provide these measurement tools and information to practitioners free of charge so that reliable, consistent measuring tools can be used across the nation. These organizations provide practitioners and companies with the latest tools, administering practices, scoring tables (see CUXOS scoring) and overall mental health news so that mental health professionals and the general public can stay informed and on the same page.
While the best way to gain access and understanding of these tools is by getting your psychology degree, national organizations also provide information on mental health measurement. When it comes to current events, psychology colleges are the best place to stay informed. Even national psychology programs and organizations depend upon psychology schools for the most up to date research in the field.
If you are looking for the tools psychologists use to assess illness, determine treatment and track progress, you can look to these organizations for more information.
These mental health resources and groups include:
The American Psychiatric Association (APA)
National Alliance on Mental Illness (NAMI)
Substance Abuse and Mental Health Services Administration (SAMHSA)
Many of these organizations work to end negative stigma of mental illness and work towards expanding acceptance in the community. They also encourage people to get treatment and make progress in their own battles with mental illness.
If you are ready to learn more about the most current issues in mental health and psychology, your best move is to expand your education in the field. We list all the top psychology programs on our site, ranging from entry level psychology courses to graduate level psychology options.
Take a look and see if getting your psychology degree is the next course of action for you.
And keep in mind the importance of standardized, reliable psychology assessment tools as you make your next move.
Ms. Dunning has over 5 years of experience working with at-risk youth and vulnerable populations, has served as a family drug court case manager for the Oklahoma County Department of Mental Health Services and Oklahoma County Child Welfare Services, and enjoys educating the public about mental health.
{{ school.SchoolName }}
See more programs