Psychology Ph.D. and Psy.D. Degree Programs in Vermont
Find Doctoral Degree Programs in Vermont
Numerous benefits come from studying psychology. As an aspiring doctoral student, you are likely already aware of many of them. With an advanced degree in psychology, you may pursue licensure, which allows you to get reimbursed by insurance companies and public healthcare programs. Furthermore, the knowledge you have can make a huge difference in the lives of patients. Patients with family troubles, substance abuse issues, and mental health diagnoses may get the counseling and clinical support they need from graduates of psychology Ph.D. programs in Vermont.
Doctoral degrees are the highest level of education in psychology. There are two options in this field: the Ph.D. and the Psy.D. To begin a Psy.D. or psychology Ph.D. program, you need a Bachelor's degree, either in psychology or another field. From there, you can delve into classroom hours, research opportunities, and clinical training rotations.
Get more information now by contacting psychology programs in Vermont below.
<!- mfunc feat_school ->
Featured Programs:
Sponsored School(s)
<!- /mfunc feat_school ->
Getting Your Doctorate Degree in Psychology in Vermont
When you start looking at psychology programs in Vermont, you may be surprised by how many options are available. As you compare admissions requirements, areas of research, and specialty areas, you can remove schools from your list and find the ideal program for your needs. Research compatibility is a top priority at the doctoral level.
When you write your dissertation, you must have an advisor who has published research that is similar in topic to your dissertation. Each school generally has a handful of faculty members who are accepting Ph.D. students. Select potential schools based on whose research interests align with yours.
The Ph.D. is a degree that focuses on the scientist-practitioner model. This means that your work in research is just as important as your work in clinical settings. You may get an equal amount of experience in both areas of psychology.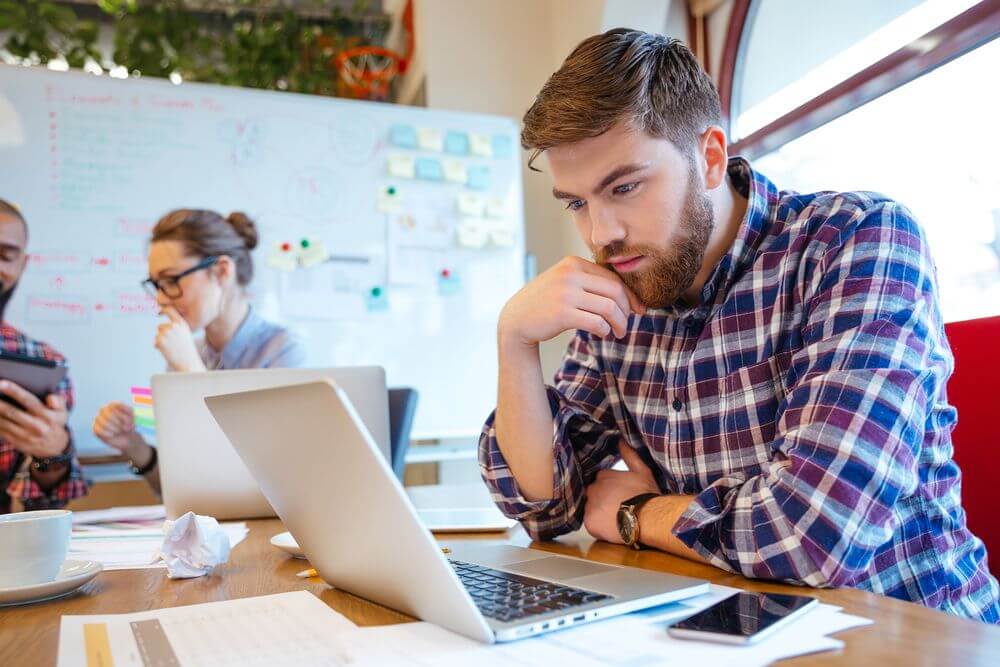 While pursuing a Ph.D. in clinical psychology, you may take courses like:
Child and Adolescent Psychological Assessment
Adult Psychological Assessment
Child and Adolescent Behavior Therapy
Adult Cognitive-Behavioral Therapy
Research Methodology
Professional Affairs and Ethics
History of Psychology
Cross-Cultural Clinical Intervention and Research
On the other hand, a Psy.D. emphasizes the role of the clinician. You can plan on learning basic research skills in this type of program, but most of your time is spent on clinical skills and theories that apply to clinical work.
Psy.D. courses include:
Lifespan and Systems Perspectives
Psychopathology
Fundamentals of Therapeutic Interventions
Principles and Methods of Assessment
Research and Evaluation in Counseling
Group Approaches to Mental Health Counseling
Professional Orientation and Ethics
Throughout the five or more years you spend in a doctoral program, you should complete several courses that offer hands-on experience. In total, you need over 2000 hours to qualify for graduation and licensure in Vermont.
Working With Your Doctoral Degree in Psychology in Vermont
The work you do as a psychologist is under the oversight of the Vermont Board of Psychological Examiners. To get your license through this agency, you must past two tests. The first is the Examination for Professional Practice of Psychology, which is required in almost every state in the country. On top of that, you must pass the Vermont Psychological Jurisprudence Examination, which covers the practice standards and care laws of Vermont. For a full license, you need at least 2000 hours of practical experience prior to earning your Ph.D. and at least 2000 hours of experience after earning our Ph.D.
Ph.D. psychology programs, Vermont schools included, may have a positive impact on your salary. Psychologists who do clinical, school, or counseling work claim an average salary of $59,710 annually in Vermont (Bureau of Labor Statistics, 2016). Job openings in this career path are expected to increase 5% by 2022 (O*Net, 2016). From 2012 through 2022, job openings for psychology professors may see a 5% boost as well (O*Net, 2016).
This is the time to devote yourself to your education and do more in the field of psychology. Get started now by contacting doctorate in psychology Vermont programs for more information.