Missouri Ph.D. and Psy.D. Degree Programs
Find Doctoral Degree Programs in Missouri
What would you like to accomplish with your psychology education? Would you like to educate undergraduate and graduate students, preparing them for a variety of career paths in psychology research, clinical psychology, mental healthcare, and healthcare policy?
Are you interested in conducting your own psychology research and publishing it? Perhaps you think your skills would be most beneficial in a clinical setting, helping clients succeed in the various struggles of life.
Whichever of these options is most appealing to you, education is the first step. Earning a doctorate in psychology MO prepares you to earn your license and expand your scope of practice in this field. Missouri has several accredited psychology schools with doctoral programs, particularly in urban areas like St. Louis and Springfield. Finding a program that fits with your career goals and learning style is key to getting the most out of your school experience.
Learn more about your options now by exploring the list of doctorate in psychology programs in Missouri.
<!- mfunc feat_school ->
Featured Programs:
Sponsored School(s)
<!- /mfunc feat_school ->
Getting Your Doctorate Degree in Psychology in Missouri
Psychology is an extremely popular field, with students from all different disciplines and backgrounds vying for positions at top Ph.D. and Psy.D. schools. For that reason, you should ensure that you are familiar with local admissions requirements before you begin the application process.
Take some time to ensure that you can make the most of your application. This may involve volunteering at a community health center, taking undergraduate psychology courses, or gaining relevant work experience.
To get accepted to a doctorate psychology program, you need a Bachelor's degree. Of course, a degree in psychology may give you an advantage, but it is generally not required. Some Missouri schools to require you to have a specific amount of undergraduate psychology coursework completed prior to admission. A strong GPA is essential, as is a variety of strong references from those you know academically and professionally.
To tailor your application and materials to the school you would like to attend, narrow down your choices to Psy.D. or Ph.D. programs. Ph.D. in psychology programs tend to focus on research and teaching as ultimate career goals, while Psy.D. programs typically suit those who are interested in clinical practice.
If you plan on earning a Ph.D., you may be able to choose from different areas of specialty. Options in Missouri include clinical psychology, cognition and neuroscience, developmental psychology, social psychology, and child psychology.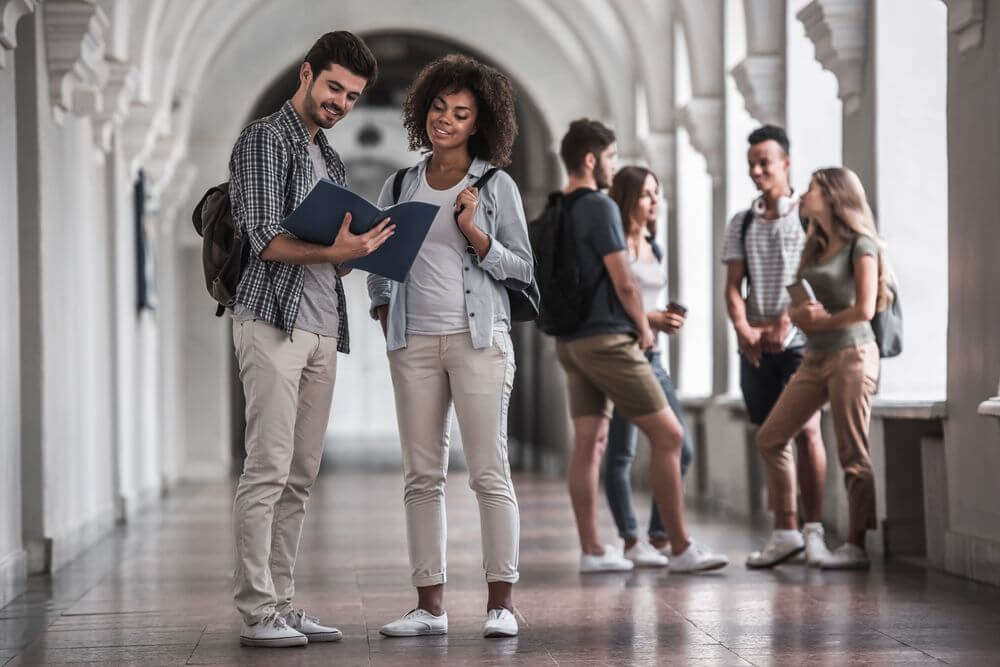 Your Ph.D. curriculum may include courses like those listed below:
Ethics and Professional Issues in Psychology
Developmental Psychopathology
Functional Neuroscience
Cognitive Psychology
Studies in Experimental Psychology
Psychology of Personality
Survey of Social Psychology
Linear Models in Psychology
Applied Research Methodology
On the other hand, pursuing a Psy.D. doctorate in psychology Missouri may involve courses like:
Psychological Testing
Foundations and Methods of Psychological Research
Psychopharmacology
Counseling Diverse Populations
Qualitative Methods of Research
Quantitative Methods of Research
Psychological Statistics
Psychopathology
Career Development and Counseling
Ethical, Legal, and Professional Issues in Counseling
Working With Your Doctoral Degree in Psychology in Missouri
Before you can begin working professionally as a psychologist, you must gain the approval of the Committee of Psychologists of the Missouri Division of Professional Regulation. You pay a $150 fee to take the Examination for Professional Practice of Psychology prior to getting your license.
From there, you may use your skills and degree to get started in clinical work or academia. If you begin looking for work right out of school, keep in mind that you may need to gain research experience and publish studies before being considered for teaching positions at educational institutions. The Bureau of Labor Statistics reports that clinical psychologists earn an average of $64,560 per year in Missouri, while psychology professors bring in an average salary of 72,700 (BLS, 2016).
Job outlook is fairly stable in Missouri. Through 2022, demand for clinical psychologists may swell 5% (O*Net, 2016). During this time frame, job openings for psychology professors may see a 9% increase (O*Net, 2016).
From a Psy.D. to a Ph.D. in psychology, Missouri schools may have the courses and connections you need to thrive in this field. You can take the first step to an advanced psychology degree by requesting information from the schools listed below.