California Ph.D. and Psy.D. Degree Programs
Find Doctoral Degree Programs in California
The uses of psychology have multiplied in the last few decades, but the fact remains that a doctoral degree provides the most career options to psychology professionals. If you have a Bachelor's degree in psychology or a related field, earning a doctorate in psychology could open the door to careers in clinical psychology and psychology research. Generally, doctorate in psychology programs in California require seven to eight years of full-time study and the completion of 100 credits.
<!- mfunc feat_school ->
Featured Programs:
Sponsored School(s)
<!- /mfunc feat_school ->
Throughout California, numerous private and public colleges and universities offer Ph.D. and Psy.D. programs. With a Ph.D. in psychology, you may get in-depth education in a psychology specialty and gain valuable research skills. With a Psy.D., you may be able to provide much-needed mental health services to people of all health needs, backgrounds, and ages. It's time to learn more about both options and find the right choice for you.
Use the list of schools below to request information from Ph.D. in psychology programs in California.
Getting Your Doctorate Degree in Psychology in California
California is one of the most academically diverse states in the country, which may benefit you as you look into psychology doctoral degree options. Whether you're interested in a Ph.D. or Psy.D., there are schools across California that offer various options. Within each degree type, you can select from various specialty areas, including developmental psychology, cognitive psychology, clinical psychology, and counseling.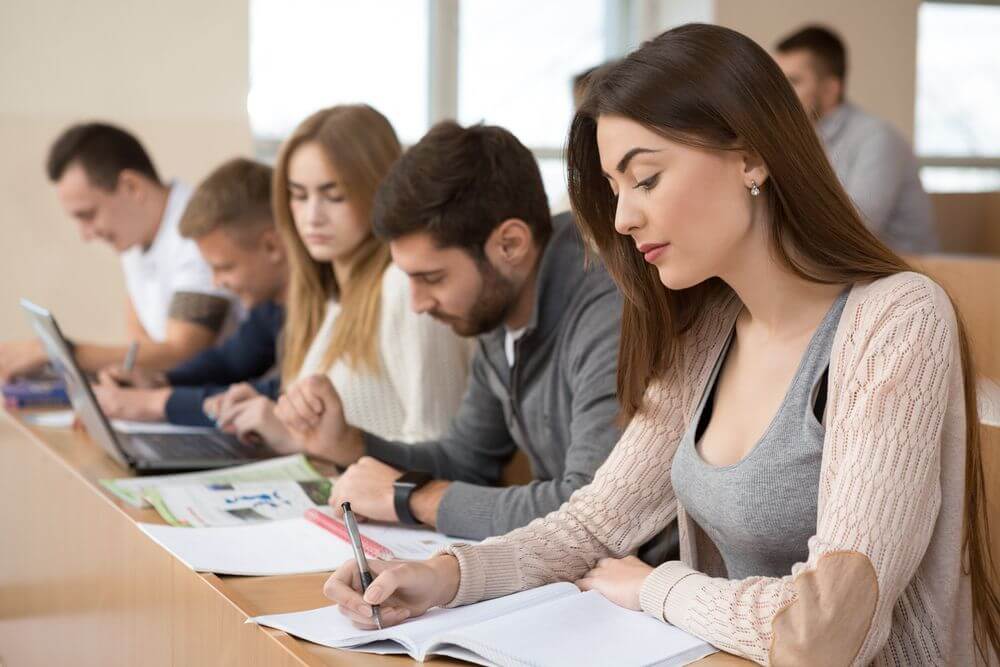 Ph.D. programs give equal weight to research and clinical experience, so your time in school may be divided among the classroom, the research lab, and various clinical settings.
If you are interested in a Ph.D. in developmental psychology, you may take courses like:
Language and Cognitive Development
Social and Emotional Development
Developmental Psychobiology
Perceptual Development
Cognitive Development
Adolescent Development
Practical and Societal Issues
Practical experience is essential in any psychology program. As a Ph.D. student, you may be required to complete 500 hours of supervised clinical work before moving on to a one-year full-time supervised internship at a local clinic or research facility.
Compared to a Ph.D., a Psy.D. in California focuses more on clinical experience and practice. This is clear when you look into the curricular requirements for each program.
To build a solid base of clinical knowledge, skills, and techniques, you may take classes like:
Professional Ethics, Law, and Standards
Intellectual Assessment
Advanced Psychopathology
Personality Assessment
Systems of Psychology
Quantitative Research Design
Neuropsychological Screening
Evidence-Based Practice in Relationships and Families
Integrated Behavioral Health in Primary Care
Clinical experience is emphasized in California Psy.D. programs. You may still spend some time on psychology research, but most of the time, plan on working in community clinics, mental health centers, and crisis centers.
Working With Your Doctoral Degree in Psychology in California
Before you can use your Ph.D. or Psy.D. to work in your chosen field, you have to get your psychologist license. This process is regulated by the California Board of Psychology. Once you complete your education, you can submit your application, register for the psychology licensing exam, and get a passing score to earn your license.
Most psychology career options are open to both Ph.D. and Psy.D. graduates. If you want to work as a clinical, school, or counseling psychologist, note that the average salary for a California psychologist is $90,210 per year (BLS, 2016). Between 2012 and 2022, job openings for California psychologists may swell 10% (O*Net, 2016).
With sufficient experience and publishing experience in psychology, you may look into becoming a psychology instructor. This option allows you to teach undergraduate and graduate courses while conducting research. Job openings may jump 17% by 2022 (O*Net, 2016). The average salary for a psychology instructor is $77,900 annually (O*Net, 2016).
Are you ready to change lives with your psychology degree? Start comparing your options now by contacting Psy.D. or Ph.D. in psychology schools in California.