Psychology Ph.D. and Psy.D. Degree Programs in New York
Find Doctoral Degree Programs in New York
Psychology is one of the most popular fields of study in the United States, an advantage that can benefit you as a New York student. New York is home to some of the most renowned psychology programs in the world, and the state has hundreds of clinics, research centers, and labs that provide enriching experience opportunities for psychology students.
If you have completed your Bachelor's degree or even your Master's degree, the next natural step in your psychology education is a Ph.D. or Psy.D. For those who want to earn a doctorate in psychology, New York has options in various specialized areas of study. Upon completion of an APA-accredited doctoral program, you may qualify for licensure as a clinical psychologist.
In total, earning a doctoral degree takes roughly five to seven years of study. This is a full-time commitment, but it may result in an extremely rewarding career that puts you in a position to change lives.
Learn more below and contact local schools for more information.
<!- mfunc feat_school ->
Featured Programs:
Sponsored School(s)
<!- /mfunc feat_school ->
Getting Your Doctorate Degree in Psychology in New York
Prior to selecting a doctorate in psychology New York program, think about what your goals are for your career. This includes both short-term and long-term goals. If you are passionate about clinical work and you would like to work with patients for the duration of your career, a Psy.D. may be the way to go.
Earning a Ph.D. allows you to develop your skills as a scholar-practitioner, which means you can use your education to work with patients or to conduct research. With experience and research studies, you may also go into teaching at the undergraduate or graduate level.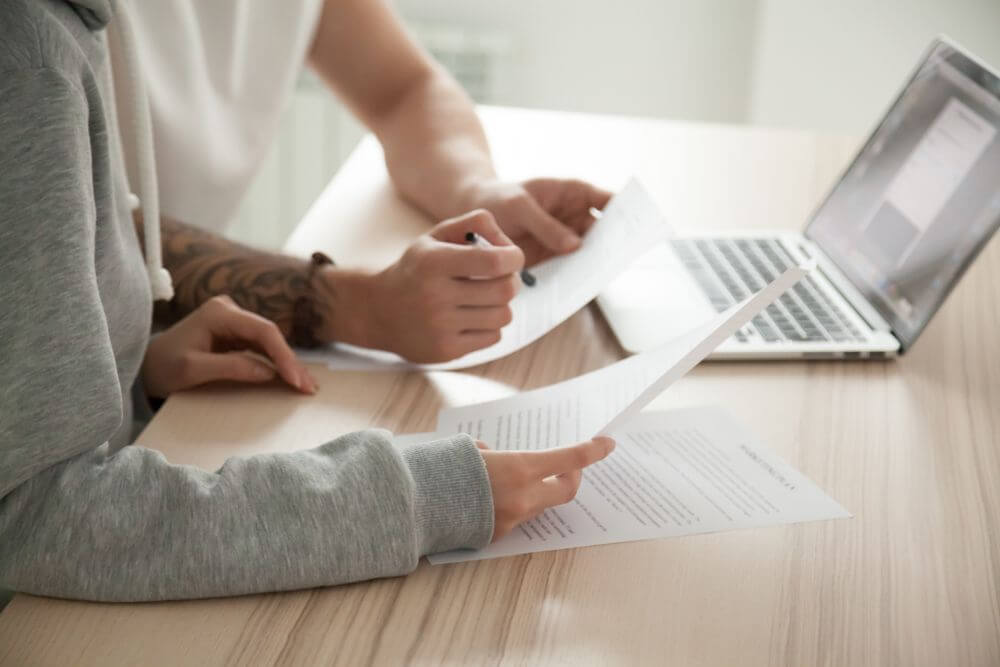 If you want the flexibility of going into research, clinical work, or teaching, Ph.D. programs can help you get started. The following courses may be part of your curriculum:
Psychodiagnostics
Ethical and Professional Issues
Psychoanalytic Theories
Psychopathology
Psychometric Methods
Clinical Neuropsychology
Evidence-Based Psychodynamic Treatment
Therapeutic Interventions
As a Psy.D. student, you should complete doctoral training in the clinical practice of psychology. This requires you to learn about the research basis of psychology, how to apply research to your work, and how to tackle various situations that may arise with patients.
To build a solid foundation of clinical skills, plan on taking classes like:
Adult Psychopathology
Behavior Therapy
Cognitive and Affective Bases of Behavior
Positive Psychology
Clinical Assessment
Psychological Assessment and Treatment of Older Adults
Teaching and Learning of Psychotherapy
Psychopharmacology
Though you may only spend between nine and 12 hours per week in class, earning a psychology doctorate typically requires you to put off outside work. In exchange for part-time work as a research assistant or teaching assistant, you may be able to earn a monthly stipend and full or partial tuition.
Working With Your Doctoral Degree in Psychology in New York
In New York, psychology licensure goes through the New York State Office of the Professions. They have stringent restrictions in place to ensure that all practitioners can adequately meet the needs of patients. Upon passing the Examination for Professional Practice of Psychology and having your application approved, you may be able to start officially working as a psychologist.
In coming years, demand for psychology professionals may expand. Per O*Net, job openings for psychologists may jump 6% by 2022 (2016). Their data indicates that psychology professor job openings may see a 15% boost during this time period (O*Net, 2016).
Your salary potential may grow throughout your career, particularly if you publish research and develop a strong relationship with clients. The Bureau of Labor Statistics reports an average salary of $86,820 per year for clinical, counseling, and school psychologists, and an average salary of $93,420 per year for psychology professors (2016).
Whether you want to pursue a Psy.D. or a Ph.D. in psychology, New York schools may have the experienced professors and varied coursework you need. Take the next step in your education now and request information from New York programs.