Florida Ph.D. and Psy.D. Degree Programs
Find Doctoral Degree Programs in Florida
Though psychology was initially considered a fringe social science that had little to no scientific backing, it has quickly become a respected field that has thousands of hours of research supporting it. In turn, it has become one of the most widely studied fields at postsecondary institutions.
At the highest level of psychology education is the doctoral degree. Ph.D. and Psy.D. programs in Florida can elevate your knowledge to a level that explores the full realm of clinical work, psychological research, and psychological theory. Attending an APA-accredited institution is the key to becoming a licensed psychologist in Florida; it allows you to sit for the necessary licensing exams and work with experienced psychologists throughout your education.
There are colleges and universities with doctoral programs throughout Florida. This is a huge part of your career, so take some time to compare local Ph.D. and Psy.D. programs in Florida. Take the first step now by learning more about the process of getting a doctoral degree.
<!- mfunc feat_school ->
Featured Programs:
Sponsored School(s)
<!- /mfunc feat_school ->
Getting Your Doctorate Degree in Psychology in Florida
Finding Ph.D. and Psy.D. programs in Florida that fit your needs and learning goals can be a long process, so you should start comparing your options and requesting information as soon as you know you may want to earn a doctoral degree.
When you begin applying to schools, you may be assessed on several criteria. Of course, academic excellence and consistency are important factors, since schools do not want to fund students who are likely to drop out. With your GRE scores, schools may assess your quantitative and verbal skills. Finally, admissions professionals may look at your research interests to determine whether or not there are psychology faculty members who are aligned with your research goals.
While looking at schools, it's important to remember the difference between Psy.D. and Ph.D. programs. As a general rule, Ph.D. programs focus more on teaching and research, while Psy.D. programs are intended for aspiring clinicians. However, the line has blurred between these degrees over the years, so don't be afraid to consider both.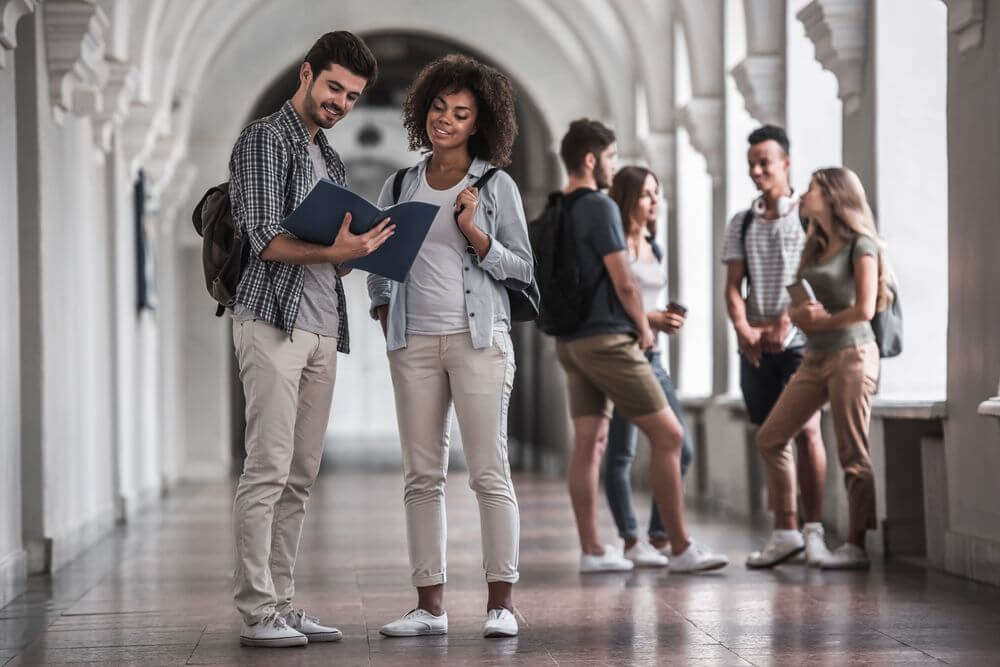 Ph.D. programs often balance research and clinical course work. In a Ph.D. program in behavioral psychology, plan on taking courses like:
Behavioral Pharmacology
Pediatric Psychopharmacology
Organizational Psychology
Cognitive Psychology
Cognitive Neuroscience of Perception
Theory, Research, and Application of Interventions
Psychological Assessment
Psychometrics
Psy.D. programs should still include research courses, but most of your curriculum should be dedicated to clinical experience. Commonly required classes are listed below:
Statistical Research Methods
Biological Foundations of Behavior
Psychopathology
Objective Personality Assessment
Projective Personality Assessment
Clinical Skills and Techniques
Cultural and Social Psychology
Personality and Psychotherapy
Doctoral programs generally put you into clinical experience courses as soon as possible. You may begin at an on-campus clinical services center and work your way up to supervised internships and externships. You may spend a fair amount of time working as a research or teaching assistant, particularly as a Ph.D. student.
Working With Your Doctoral Degree in Psychology in Florida
Regardless of which psychology jobs you are looking for, you must become a licensed psychologist in Florida before you can legally call yourself a psychologist. Through the Florida Board of Psychology, you can document 4000 hours of supervised work experience and pass the Examination for Professional Practice in Psychology.
Then you can begin your new career. If you want to go into clinical work, you may work in schools, community clinics, private practices, rehab clinics, and mental health clinics. If you spend your degree prioritizing research and education, you may look into positions at postsecondary institutions, research firms, and medical research centers.
Your salary may be affected by your experience, academic performance, and area of specialty. The Bureau of Labor Statistics claims that Florida psychologists earn an average salary of $74,670 annually and psychology professors earn an average of $88,550 per year (2016).
The current job outlook is positive in Florida. O*Net anticipates a 21% increase in psychologist jobs and a 19% increase in psychology professor jobs through 2022 (2016).
Now that you know what this degree entails, take the first step toward a new career. Utilize the list of programs below to request information on Ph.D. and Psy.D. in psychology degrees in FL.