Doctorate in Psychology Degree Programs in Ohio
Find Programs for Doctorate in Psychology Degrees in Ohio
After earning a Bachelor's degree in psychology or another social science, there are many ways you can expand your career options and make the most of your education. One of the most popular options is entering a doctorate in psychology Ohio program.
Doctorate programs are the highest level of education in psychology. Due to the depth and breadth of this field, it's essential to complete a comprehensive education before becoming a licensed psychologist and working independently with patients in clinical settings.
Although many use a doctoral degree to go into clinical work, it's not the only option with a PhD or PsyD. The courses you take cover undergraduate and graduate teaching, research, and statistical analysis, providing further options in your career.
There are many steps involved in becoming a licensed psychologist in Ohio.
Keep reading to learn more about the educational expectations at this level and find out how you can start your degree.
Getting Your Doctorate Degree in Psychology in Ohio
Doctoral programs typically run from five to seven years, with most programs capping program lengths at the seven-year mark. During this time, you should complete between 110 and 120 credits in various areas of psychology. Many of those credits come from clinical rotations, resulting in the completion of at least 1,000 hours of supervised clinical work.
Beyond the core similarities between programs, each school has different courses and learning outcomes. You may come across both PhD and PsyD programs in your search.
PhD programs balance research and clinical experience, often requiring courses like those listed below:
Research Design and Methods in Clinical Psychology
Psychometrics
Quantitative Methods in Psychology
Qualitative Methods in Psychology
Empirically Supported Treatments
Psychological Praise
Health Psychology
A PsyD program is intended for students whose interest lies solely in clinical work, not postsecondary teaching or research. Although you may occasionally use this degree in other settings, you should only consider this option if you are dedicated to a career in clinical work.
As a PsyD student, you may take courses like:
Theories of Personality
Objective Personality Assessment
Cognitive Behavioral Therapy
Child Assessment
Projective Assessment
Research Methods
Dynamic and Interpersonal Therapy
Professional Psychology Ethics
Psychopathology
Between your clinical rotations and research work, PsyD and PhD programs are a full-time commitment. Look into the learning goals and outcomes of various options to find a school that fits your needs. You should develop competence in a variety of areas of practice while preparing for the process of psychologist licensure in Ohio.
Working With Your Doctoral Degree in Psychology in Ohio
After earning a PhD in psychology, Ohio practitioners must earn a license through the Ohio State Board of Psychology before practicing independently. This licensing agency requires the payment of a $300 licensing fee, full transcripts, three reference letters from licensed psychologists, and a completed application. After passing this step, you pay $600 to take the Examination for Professional Practice of Psychology. Once you pass this exam and an oral examination given by the State Board of Psychology, you may be approved for a license.
The main career paths in psychology are fairly stable in Ohio. The Bureau of Labor Statistics reports that clinical psychologists earn an average of $72,670 per year, compared to an average salary of $80,890 for psychology professors (2016).
Between 2012 and 2022, O*Net anticipates a 5% jump in job openings for psychologists (2016). This time period may also see a 15% increase in psychology professor job openings (O*Net, 2016).
The setting in which you decide to work plays a role in your job outlook and income. For example, if you gain some experience and decide to open your own practice, you may have a greater income potential than someone who decides to earn a salary through an established medical center. There are benefits and drawbacks to each employment option.
As you learn about PhD psychology programs, Ohio schools should be part of your list. Request information from schools listed below for more information.
{{ school.SchoolName }}
See more programs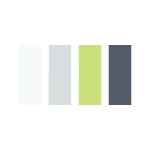 Additional Psychology Schools in Ohio