Psychology Ph.D. and Psy.D. Degree Programs in Delaware
Find Doctoral Degree Programs in Delaware
After earning your Bachelor's degree in psychology, you may wonder what the next move is for you. Without an advanced degree, you may find that your opportunities for counseling, clinical, and research work are limited. With a Psy.D. or Ph.D. and a Delaware psychologist license, you can work independently as a psychologist and provide care to children, adults, and those with significant mental health or substance abuse issues.
Another benefit of becoming a psychologist is getting the freedom to go into private practice. If you work as a therapist or counselor, you typically need to have a working relationship with a physician, which limits your practice options. With a Psy.D. or Ph.D. psychology in Delaware, you can bill patients, practice freely, and become your own boss.
The first step to becoming a psychologist is pursuing the right education at an accredited Delaware program. Find out more now by requesting information from doctorate in psychology programs in Delaware.
<!- mfunc feat_school ->
Featured Programs:
Sponsored School(s)
<!- /mfunc feat_school ->
Getting Your Doctorate Degree in Psychology in Delaware
As you look toward your goal of becoming a psychologist, you may wonder if you're a good fit for doctorate in psychology programs in DE. First, you must have a Bachelor's degree. Ideally, this degree should be in psychology, sociology, human development, or a related field. However, most schools do not require a Bachelor's degree in a relevant subject, as long as you have a Bachelor's degree and at least four undergraduate psychology courses.
Doctoral psychology programs are extremely rigorous, and programs tend to accept students who have high GPAs, relevant volunteer and work experience, and a clear plan for succeeding at this level of education.
Your first option for a doctoral degree is a Ph.D. This degree focuses on the practitioner-researcher model, which qualifies you for careers in clinical psychology work and psychological research. To meet both of these goals, you may split your practical experience between research and clinical work.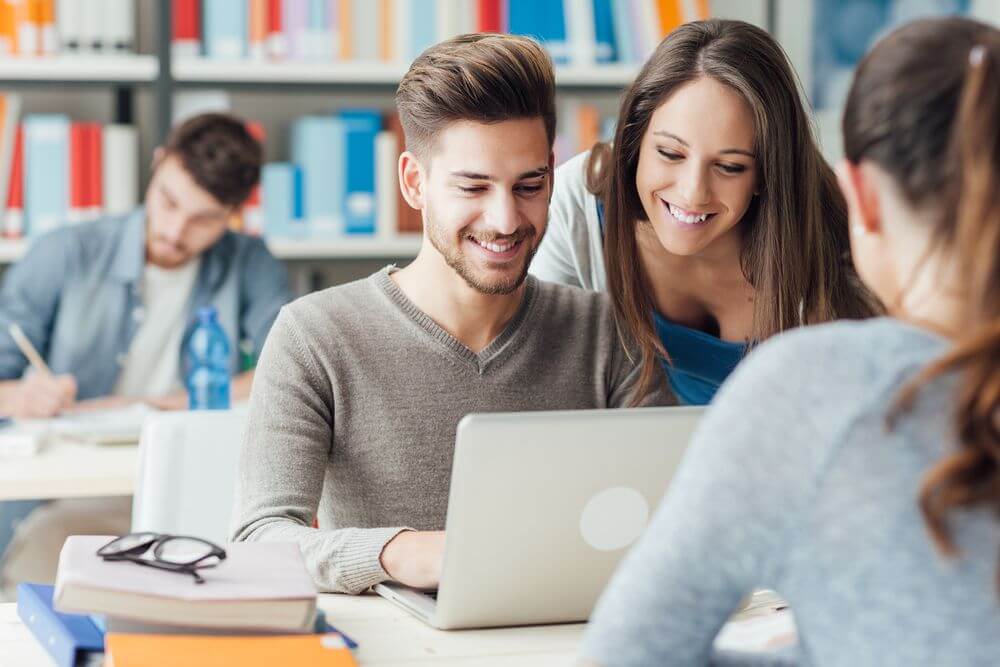 In a Ph.D. program, you may take courses similar to those in the list below:
Cognitive Neuroimaging
Intelligence and Achievement Testing
Psychodiagnostic Assessment
Adult Psychotherapy
Empirically Supported Therapies
Ethics and Diversity in Clinical Psychology
Child Psychotherapy
The Psy.D. is, essentially, the reverse of a Ph.D. Though it includes both research and clinical experience, it emphasizes clinical work over research. You may choose a specialized Psy.D. in which you work with a specific population or group of patients, or you may get experience with many different people from various backgrounds.
Throughout your education, you learn about systems theories and how they apply to your work. Common curricular requirements include:
Legal and Ethical Issues in Psychotherapy
Role of Culture and Gender in Psychotherapy
Theories of Psychotherapy
Psychological Assessment
Psychodynamic Theory and Therapy
Evidence-Based Psychology Practice
Methods of Psychotherapy Integration
Cognitive Bases of Behavior
Role of the Professional Psychologist
Working With Your Doctoral Degree in Psychology in Delaware
You can begin the process of getting your psychology license after completing your Psy.D. or Ph.D. in psychology in Delaware. This field is under the oversight of the Board of Examiners of Psychologists. You must pass the Examination for Professional Practice in Psychology and have your scores sent to the Board. To the Board, you must also submit your completed application, all postsecondary transcripts, and supervisor references.
From there, you can start exploring the career options in your community. If you opt to go into practice as a psychologist, you may see job openings swell 7% by the year 2022 (O*Net, 2016). Delaware psychologists report an average income of $79,000 annually (BLS, 2016). If you're more drawn to the academic side of psychology, consider a career as a professor. Demand may increase 16% during this timeframe (O*Net, 2016), and the average salary is $90,400 annually (BLS, 2016).
Now that you know more about earning a Psy.D. or Ph.D. psychology in Delaware, you can get involved. Use the list of schools below to reach out to programs near you.