Psy.D. in Psychology Degree Programs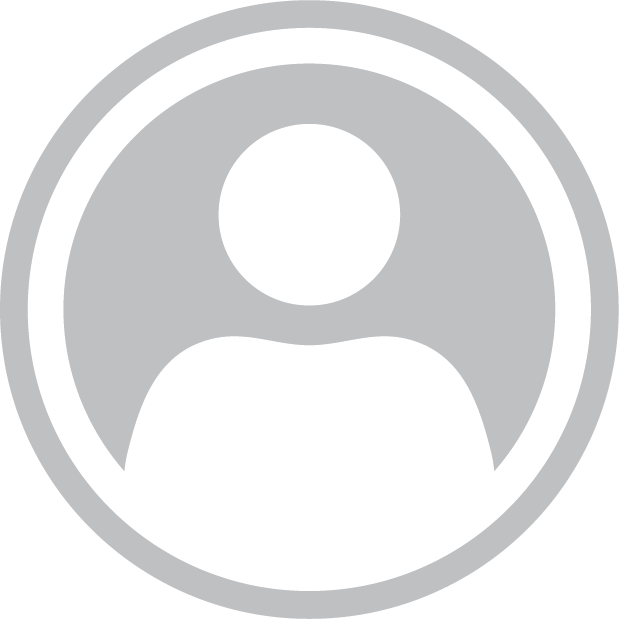 Featuring expert advice from Katie Federico James, psychology doctoral candidate
The Doctor of Psychology (Psy.D.) degree emerged in the 1970s as an alternative to the Ph.D. degree. The Psy.D. provides advanced training for the clinical application of psychology in professional practice as opposed to a path for research and academia.
Although there are fewer Psy.D. programs available as compared to Ph.D. programs, they tend to be shorter and easier to get into. Most programs include a research component, but the goal is to prepare students to work face-to-face with clients.
<!- mfunc feat_school ->
Featured Programs:
Sponsored School(s)
<!- /mfunc feat_school ->
What Can I Do With a Psy.D. in Psychology?
A Psy.D. program offers many paths to careers that involve assessing and treating mental illnesses, disorders, and disabilities. The general umbrella term for this kind of work is "clinical psychology."
With a Psy.D. you can work in environments as varied as private practice, hospitals, military facilities, prisons, schools, government entities, and corporate settings. Here are some of the possible specialties to consider:
Psy.D. Specializations
Child psychologists work with young people—from birth through the end of adolescence—who suffer from emotional, behavioral, or psychological difficulties. They observe, assess, and provide therapeutic interventions.
School psychologists apply their expertise in both education and psychology to help students reach their full academic potential. Although they deal with problems related to learning, social relationships, and feelings of depression, anxiety, or isolation, they also focus on a student's strengths and how they can succeed in school and beyond.
Counseling psychologists provide counseling to individuals and groups of all ages. They might focus on any number of issues, including situational crises, mental illness, and family and interpersonal relationships. Although some counseling psychologists wind up narrowing the scope of their practice to a particular area, many deal with a wide variety of clients and problems.
Military psychologists focus specifically on the enhanced and specialized needs of military personnel, veterans, and their loved ones. They perform psychiatric evaluations, make assessments, and treat emotional and mental disorders.
Industrial-organizational psychologists work with both employees and management in companies to enhance productivity and optimize the workplace environment. They help with issues such as work-life balance, morale and motivation, management strategies, and any specific problems they identify based on their observations.
Behavioral psychologists help their clients by focusing on observable behavior rather than the inner workings of the mind. They use behavioral techniques such as classical and operant conditioning, behavioral modeling, and cognitive restructuring to help people alter destructive, dysfunctional, or otherwise unwanted behaviors.
Neuropsychologists use their understanding of brain function and the nervous system to help people with disorders related to brain illness or injury. Conditions they treat include dementia, Parkinson's disease, mood disturbances, and others.
Forensic psychologists work in the criminal justice system with suspects, victims, and convicted offenders. They provide psychological assessments and make recommendations about suitability to stand trial and state of mind at the time of the crime. They are often asked to testify in court.
Featured Psy.D. Schools
Following is a list of schools that we chose to feature based on several factors, including reviews, cost, number of degree programs, program lengths, and flexibility. Note that these schools focus on Psy.D. degrees—you can find featured programs for Ph.D. degrees on our doctorate of psychology page.
Rutgers (Piscataway, New Jersey)
The Rutgers Graduate School of Applied and Professional Psychology, less than an hour's drive from the heart of New York City, was founded in 1974. The school is for full-time students only. It requires both the general and psychology subject test GREs for entry.
Degree Programs: The doctor of psychology program in clinical psychology (clinical Psy.D.) trains and educates psychologists for a career practicing in clinical and other applied professional settings. There is also a doctor of psychology program in school psychology (school Psy.D.), which prepares psychologists at the doctoral level for practice in professional settings with children in schools and youth in other community settings.
Tuition: $16,900–$40,200 per year; tuition waivers are available for about 30% of students
Florida Institute of Technology (Melbourne, Florida)
The Florida Institute of Technology boasts a 95% licensure rate—that is, 95% of graduates get licensed and continue on to jobs in mental health clinics, hospitals, medical centers, and independent practice. The exclusive program accepts only 20 students per year, which results in small class sizes and low student-to-faculty ratios.
Degree Programs: Students can choose one of the following emphasis areas: neuropsychology, integrated behavioral health, child and family psychology, or forensic psychology. Programs include supervised experiences in therapy, counseling, testing, and diagnosis.
Tuition: $29,430 per year for in-state students and $29,430 for out-of-state students
Widener University (Chester, Pennsylvania)
More than 3,000 graduate students study at Widener, and 90% of the school's faculty has earned a doctorate in their field. The school boasts the longest-running Psy.D. program in the United States.
Degree Programs: The Psy.D. program, which follows the scholar-practitioner model, is available in several concentrations: child, adolescent, and family therapy; cognitive-behavioral therapy; consulting psychology; cross-cultural and diversity psychology; forensic psychology; psychoanalytic psychology; and health psychology. One unique feature of the program is that it may be pursued as a dual degree: It can be combined with an MBA degree in business administration and healthcare management, a Master of Education in human sexuality education, or a Master of Criminal Justice.
Tuition: $17,465 per semester for first-year students (tuition goes down each year)
Midwestern University (Glendale, Arizona)
The Psy.D. program at Midwestern University's Glendale campus has an interprofessional approach that provides students with opportunities for interaction and collaboration with healthcare professionals. The curriculum integrates knowledge and theory in specific disciplines with clinical practice through interventions, diagnostics, and assessments.
Degree Programs: Students can complete a clinical Psy.D. program in four years or follow a clinical neuropsychology track that takes five years. Students will complete a one-year clerkship, a practicum, an internship, and a dissertation.
Tuition: $37,517 per year
Indiana State University (Terre Haute, Indiana)
Indiana State University's Psy.D. in clinical psychology program has a 100% placement rate for students who use their Internship match. The school accepts seven to nine students per cohort, generally having 30–35 students on campus between each of the cohort years.
Degree Programs: The doctor of psychology in clinical psychology program prepares students to treat a broad range of mental health issues. The school emphasizes life-long learning and requires students to spend 10 hours each year attending conferences or workshops.
Tuition: $8,799 per year for in-state students, $17,283 for out-of-state students
What Can I Earn With a Psy.D. in Psychology?
According to PayScale.com, the median annual salary for a psychologist with a Psy.D. is $78,000. You can find salaries for several specialties below.
Salaries with a Ph.D. in Psychology
Clinical psychologist
$76,000
School psychologist
$77,000
What Can I Expect in a Psy.D. Program?
Getting a Psy.D. generally requires between four and six years of study, depending on the school and your area of interest. The most common degree program offered is a Psy.D. in clinical psychology, but schools offer a wide range of concentrations.
Admission Requirements for Psy.D. Programs
You will need at least a bachelor's degree to apply for a Psy.D. program, preferably in psychology or a related field. Some programs require a master's degree as well.
Schools may vary in the specific requirements for entering a Psy.D. program, but in general you will need to:
Have a GPA of 3.0 or higher
Write an essay
Submit any required testing results, such as the GRE
Provide official transcripts
Document any professional experience
Provide letters of recommendation
Curriculum in a Psy.D. Program
Although curricula will vary by institution, typically you will start with foundational courses in clinical psychology. These might include:
Critical issues in clinical psychology
Lifespan development
Biological bases of clinical psychology
Cognitive bases of clinical psychology
Psychodynamic theory
Psychological assessment
From there, coursework may diverge depending on your area of concentration. For example, those interested in child psychology might take courses about adolescent therapy. Forensic psychology courses would focus on psychology and the law. And industrial-organizational psychology students would take courses about organizational theory and behavior.
Accreditation for Psy.D. Programs
No matter which path you choose, it's critical that your Psy.D. program is accredited. Accreditation is the process by which a recognized and independent third-party governing body assesses and verifies the quality and standards of an academic institution and/or program. Degrees from unaccredited schools—or degrees from schools with insufficient accreditation—
may not be sufficient for state licensure boards.
The APA is a programmatic accreditation body (meaning it accredits specific degree-granting programs rather than departments or entire educational institutions) that is the most well-known and recognized among doctoral programs in the field of psychology. Other psychology accrediting bodies of graduate programs include:
Online Psy.D. Degrees
There are no 100% online programs that are accredited by the APA. While other agencies might accredit the institutions offering fully online programs, these may not fulfill licensing requirements or will put a greater burden on the applicant to demonstrate that the online psychology degree they received was of equivalent quality. Make sure to check with your state's licensing board. This is particularly important for prospective Psy.D. students who are very likely to seek licensing as a psychologist after graduation.
The APA does, however, accredit some programs that combine both online and in-person components. These programs tend to offer only a minimal number of courses online.
Licensure After Graduating With a Psy.D.
Every state in America requires you to earn a license from the state board in order to work directly with patients. Details vary by state, but most boards require you to earn a doctorate and accrue a specific number of supervised clinical hours, often 2,000 hours of internship and 2,000 hours during postdoc. You'll also be asked to provide documentation detailing the number of patients you worked with during postdoc and the types of issues they experienced.
Visit the Association of State and Provincial Psychology Boards for information specific to your state or read OnlinePsychologyDegrees.com's state-by-state overview as a starting point.
Q&A with Katie Federico James
Katie holds an M.A. and is a Psy.D. candidate at Spalding University.
Why did you choose to get a Psy.D.?
I am pursuing a Psy.D. in Clinical Psychology, and I chose this path primarily due to the emphasis on clinical training that is provided within a Psy.D. program. I very much value and enjoy working with patients, and this degree emphasizes clinical practice and training while [focusing on] the importance of science and research in guiding interventions.
What does your Psy.D. program look like in terms of coursework and practicum?
The first year of my program is solely coursework, with courses designed to prepare us for our initial practicum experience so that we are prepared to complete assessments and apply therapy techniques to patients once practicum experiences begin. After that, subsequent years include concurrent coursework and practicum experiences, making each person's day look very different depending on schedule and emphasis.
What kind of practical experience are you gaining in your Psy.D. program?
As a doctoral student, I am currently completing a practicum in which I provide therapy and psychological evaluations as a member of a pediatric private practice. I see children and adolescents, from ages 5 years old to 17 years old, with a wide variety of presenting concerns.