History of Online Education in Psychology
By Adam Shajnfeld
Online Learning: The Past
Distance learning, which includes online education, is nothing new. By the end of the 19th century, schools were beginning to offer correspondence courses in which teachers and students communicated about assignments by mail. One of the first private correspondence schools in the U.S. was opened in Boston in 1873. That same year, Illinois Wesleyan University became the first U.S. institution to offer courses by correspondence.
As the job market developed post-industrialization, the need for convenient and affordable education options became more prominent. Both correspondence courses, and today's modern incarnation of online learning grew out of the same need for flexible, cost-effective general and professional education.
Online distance learning actually began earlier than you might think. In 1983, Nova University in Florida started to use online technology in education, and by 1986, QuantumLink Tutoring Center and Community College became the first entirely online educational institution. As technology developed over the last 20 years, online education programs expanded as well. In fact, according to the 2009 Instructional Technology Council (ITC) survey, now demand for distance learning in some cases is outpacing supply.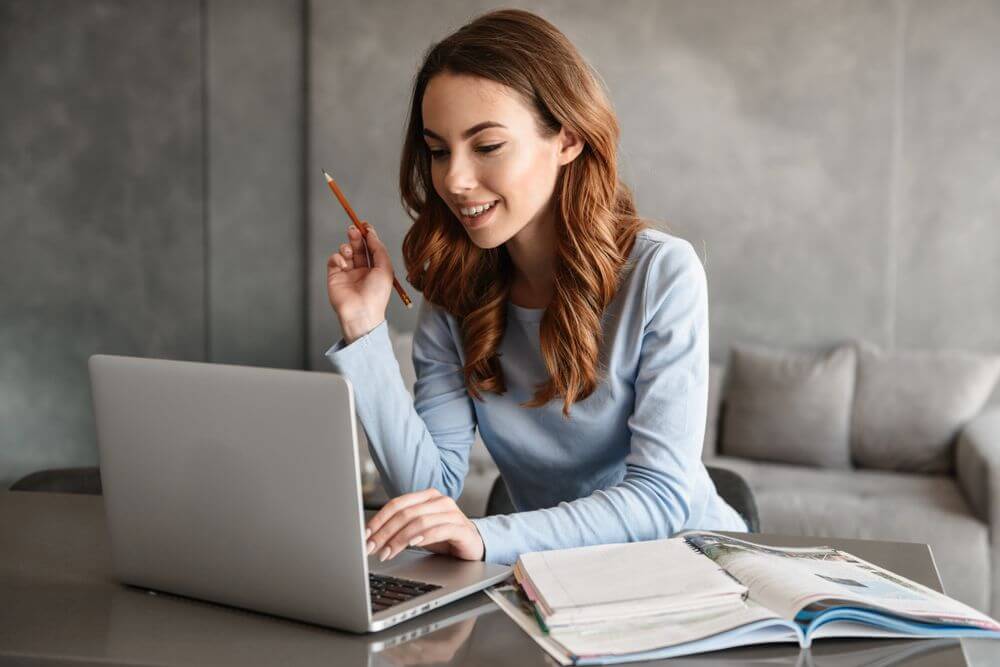 Online Learning: The Present
In a 2008 ITC survey, community colleges were reporting an increase in enrollment in distance education programs of 22 percent. Enrollments and course offerings have only continued to increase through 2010.
One of the chief concerns regarding distance education has always been quality. This fear is lessening, though, as more and more colleges and universities are offering a variety of accredited online options. The Sloan Consortium, a collection of institutions and organizations committed to quality online education, noted that in 2008, over 4.6 million students were taking at least one course online.
In terms of psychology degrees, a new student can choose from a huge variety of online courses and pursue one of dozens of degree programs. Institutions now offer online associate, bachelor's, master's, and doctoral degrees. According to Sloan's 2008 report, psychology is a popular field for online learning with approximately one in every four psychology-teaching institutions offering a fully online program.
The latest milestone in online psychology programs belongs to Fielding Graduate University, which offers a "blended" curriculum offered for students interested in clinical psychology. This concept includes both face-to-face teaching along with the convenience of a portion of online class sessions. This innovative combination represents the first program with a significant online component to achieve accreditation from the American Psychology Association.
Online Learning: The Future
An increasing number of schools are offering online education options. Unlike older methods of distance education, the internet enables real-time, interactive participation, thus more closely approximating the traditional classroom experience than prior correspondence courses. The perception in the past was that online programs were not as closely vetted or as effective as traditional programs; however, as the popularity and breadth of these programs increase, in a way, so does their quality. More organizations are becoming involved in assessing the quality of online education, more programs are becoming accredited, and a greater number of highly regarded schools are beginning to offer online coursework. Moreover, a 2009 US Department of Education study actually found that the most effective learning is a combination of online and face-to-face education.
{{ school.SchoolName }}
See more programs