Online Degree in Psychology? Career Options You Can Choose
Written by Chelsea Dunning
Making Your Psychology Degree Work For You!
There are a variety of fields you can go into with a psychology degree these days. From clinical roles to jobs in the community, you are limited only by your imagination, passion, and yes… your education.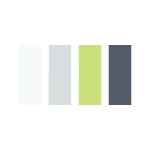 Take a look at the ten most popular careers for psychology graduates below to find where you belong!
Psychotherapist – A psychotherapy role is one of the most sought careers by psychology graduates. This career requires at least a Master's degree in psychology.
A psychotherapist provides counseling services for clients in a one-on-one setting, group settings and during interactive family therapy sessions. The intent is to treat psychological conditions and symptoms.
Psychotherapists can specialize in areas of treatment such as substance use treatment, marriage and family counseling, relaxation training and behavioral therapy. The median pay for psychotherapists is $72,580 per year and job outlook is projected to grow faster than average through 2024 (BLS, 2017).
Social Worker – Social workers can work in varying crucial positions in environments ranging from hospitals, social programs such as Child Protective Services, health insurance companies, schools and more. Most social work positions only require Bachelor's level psychology degree to begin working. Of course, supervisory or clinical practice positions, such as hospital and school social workers, may require a Master's degree and clinical licensure.
Social workers earn a median salary of $45,900 per year and job outlook is projected to grow at a faster than average pace through 2024 (BLS, 2017) making this field not only rewarding, but extremely vital.
Psychology Teacher – As a psychology major, you could choose to work in the educational field as a psychology teacher at a high school level or collegiate level. The higher the institution at which you teach, the higher the degree level will be required.
Most collegiate level psychology teachers also conduct research at the university where they teach, so if you have research questions you'd like to investigate, teaching may be a route to achieving this goal. Some community college teachers will also be working on a master's degree while teaching, taking advantage of the college class schedule in both areas.
Post-secondary psychology teachers make a median salary of $79,370 per year with an average growth in jobs projected for the next 8 years (BLS, 2017).
Psychology Research – Some psychology professionals choose to continue in research psychology, which thrives in academia. Most research psychologists continue their educational path in psychology, pursuing a master's or doctoral degree, while researching within the University system in which they are studying.
Some research psychologists work in the field, finding employment in hospitals, schools, state governments or social agencies within the community. Psychologists working in the research field make a median salary of $72,580 per year and jobs outlook is projected to grow at a faster than average pace within the next 8 years (BLS, 2017).
Genetics Counselor – Genetic counselors work with individuals and families of individuals who have received a new genetic medical diagnosis or birth defect. These professionals help individuals and families understand their diagnoses and how to deal with symptoms, treatment resources and accepting the diagnosis and long-term implications.
Genetic counselors are required to be trained and educated as a genetic counselor by obtaining a higher degree and often come from nursing, social work or psychology positions. http://www.bls.gov/ooh/healthcare/genetic-counselors.htm Psychologists working as genetic counselors make a median salary of $72,090 per year and has a much faster than average job growth outlook through 2024 (BLS, 2017).
Mediation – Mediators work within the court systems to meet with plaintiffs and defendants to see if a compromise or conclusion can be made to a court case without going before the judge. Mediators facilitate the meeting between the two litigating parties, providing direction and alternative solutions.

While at least a bachelor's degree is the minimum education requirement for most mediation positions, some will require advanced degrees with experience or education in resolution and conflict management. Psychologists working as mediators, conciliators or arbitrators earn a median salary of $58,020 per year with a faster than average projected growth in the next 8 years (BLS, 2017).
Industrial and Organizational Psychologist – Industrial and organizational psychologists work within offices and organizations to solve problems in the workplace to improve morale and quality of the workplace. These psychologists utilize psychological principles and theories to find and solve issues facing a workplace environment, such as employee interaction and performance, motivation and morale, consumer behavior and patterns. They also help with recruitment and hiring selection to find individuals that work well within the workplace.
These individuals can find employment in industrial and organizational psychology with a bachelor's degree. Psychologists working in industrial and organizational psychology positions earn a mean salary of $72,580 per year with a much faster than average job growth outlook (BLS, 2017).
Forensic Psychologist – Forensic psychologists are specially educated and trained in clinical practice, forensic pathology and the legal system, both criminal and civil. Forensic psychologists generally choose a specific field of study and often provide expert testimony on their specialized subject in court proceedings, in regards to the criminal, not the crime.
A bachelor's degree is the minimum education requirement for a forensic psychology, often with an emphasis in criminal justice or criminology. Forensic psychologists are not generally employed by a police agency, but are called up for testimony in the courts system or for guidance in finding wanted criminals or reducing crime in areas of a city. Most generally these professionals are working as psychologists on their own and earn a median salary of $93,050 per year for the work they do (BLS, 2017).
Career Counselor – A career counselor works with clients in job seeking by assisting with building a resume, teaching and perfecting interview techniques and finding good employment positions for each candidate. Services are tailored based on their client's skills, career goals and ability to fulfill employment requirements.
Career counselors must obtain at least a bachelor's degree, preferably in psychology, with coursework completed in research methods, behavioral science and social sciences. While a bachelor's degree is required, a master's degree is preferred to obtain a position as a career counselor. Some schools have master's programs in career counseling, however a master's degree in counseling or clinical psychology will suffice.
A clinical license and counseling experience is also not required, but preferred by some employers. Career counselors make a median salary of $53,660 per year with job outlook for career counselors projected to grow at an average rate (BLS, 2017).
Intelligence Community and Law Enformcement – A bachelor's degree in psychology can open many possibilities for a career in law enforcement on the local, state and federal levels. Psychology degrees are accepted by federal agencies such as the FBI, CIA, ICE and ATF, as well as sought after in the state and local governments.
Law enforcement officers or administrators with psychology degrees can be useful in negotiations, crime mapping, statistics and research within a jurisdiction because of the value of knowledge they have in working with people, human behavior and social sciences. Criminal justice professionals working as officers earn a median salary of $60,270 per year (BLS, 2017) which can vary from agency to agency, with different education levels and positions within an agency.
As you can see, there are a wide variety of career routes for psychology graduates in today's world.
The best jobs for psychology really depend on what makes you tick, though!
If you are ready to learn more about how to get your psychology degree and in turn the job that will work best for you, there is just one thing to do.
Contact the psychology schools on our site to learn more!