Liberty University Psychology Programs
Liberty University has more to offer students than online psychology degree programs. Whether you live in Lynchburg, Virginia, or take their Liberty University online programs from afar, here are some things you should know about this academic institution. The degree programs at Liberty are infused with a Christian worldview that reflects their mission and values. Students from all over the world are welcome here, and arrive seeking education across many fields, including business, medicine, law, and psychology.
There is a thriving athletics department and plenty of on campus activities at Liberty. They offer more than 200 online degree programs for students to choose from, including several in psychology. They urge students to check out the grant, loan, and scholarship options they have available, along with the video tutorials on Financial Aid TV that can help you along. However, nothing replaces speaking directly with a school advisor, when it comes to making the best decision.
While you continue reading about Liberty University, and their psychology programs, write down any question you have about the application process, how you will engage with professors in an online format, and how their career advisors can help you succeed when you complete your education.
Liberty University consists of 16 colleges and schools that include law, medicine, and divinity. Students from all 50 states and over 80 countries call Liberty home while they learn. The student/professor ratio is also kept under control. For undergraduate courses, there is a 24:1 ratio. For graduate level programs, the ratio is 8:1. For online courses, even though a classroom experience is not necessary, the ratio is still a modest 17:1. Liberty also prides itself in the volunteer work their students commit to important organizations throughout the year. In fact, Liberty students volunteer almost 100,000 hours per year to help with causes they believe in.


Take some time to learn more about Liberty University Online Academy Psychology programs at the undergraduate and graduate level…
Liberty University Online Programs In Psychology
AA: Psychology (Associate's in Arts)
AA: Christian Counseling (Associate's in Arts)
BS: Psychology
BS: Psychology: Addiction and Recovery
BS: Psychology: Christian Counseling
BS: Psychology: Criminal Psychology
BS: Psychology: Crisis Counseling
BS: Psychology: Developmental Psychology
BS: Psychology: Life Coaching
BS: Psychology: Military Resilience
MS: Psychology: Human Services Counseling
MS: Psychology: Marriage and Family Therapy
MS: Psychology: Professional Counseling
Liberty University facts and figures:
Graduation rate: 47%
Typical tuition: $23,468
% of students on financial aid: 84%
Students enrolled: 80,494
*All data retrieved from Integrated Postsecondary Education Data System (Ipeds, 2017)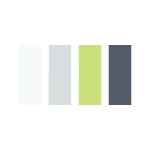 Liberty University Online Psychology Degree Programs
Liberty Associates Degree in Psychology
The Associate in Psychology at Liberty University is a 60 credit hour program that can prepare you for a Bachelor's level education in the field. What's more, you can take the Associate's and Bachelor's in Psychology programs at Liberty University completely online. Through the curriculum, students can prepare for a variety of career fields, including administration, case management, counseling, mental health services, and more.
You can also earn an Associate Degree in Psychology with a focus on Christian Counseling. This program will prepare you to understand how to build a foundation in counseling skills that reflect strong, Christian values. Many individuals, couples, and families who have Christian worldviews seek the guidance of professional counselors to help guide their live back into a positive place that aligns with Biblical values. If you feel a calling through your Christian faith to help others through a role as a professional counselor, consider this Associate's in Psychology at Liberty University – which can be taken 100% online.
Bachelors Degrees in Psychology
Liberty online university has several options for students seeking a Bachelor's degree in Psychology. Not only can these programs prepare you for graduate level study, they can help you shift your professional trajectory in the direction you really want to go. Sure, you can't become a licensed practitioner with just your Bachelor's degree in psychology, but it's a good start. Like other Liberty University degree programs, you will learn how to approach psychology from a Christ-centered perspective. In each of the areas of concentration listed in the menu above, you can learn a diverse set of therapy skills and techniques, which can prepare you for graduate level programs in psychology.
From here, you can enroll in the Master's programs in Counseling, Marriage and Family Therapy, or Professional Counseling, which are also offered 100% online through Liberty University. If you have questions about the application process, you should contact Liberty's school advisors directly. With so many Liberty University online programs to choose from, you should get all the info you can before making a decision.
Liberty University Masters Degrees in Psychology
For students who want to take one step closer to professional practice or counseling roles, consider the Master's Degree options for psychology students at Liberty. Unfortunately, both graduate level programs in psychology are only offered in a residential format. So, if you live close to Liberty University, or want to look into living on or near campus while you go to school, you aren't alone. The next best step involves speaking with an advisor about your best options. They can help you figure out if a residential program will result in the career opportunities you seek from your graduate level education.
If you are wondering about the credibility of their online programs, the Southern Association of Colleges and Schools Commission on Colleges (SACSCOC) has granted Liberty University accreditation for their online and campus programs. They help ensure that students receive the quality of education that aligns with the highest professional standards and guidelines for practicing professionals. For questions about accreditation or the Liberty University application process, speak with school advisors at your earliest convenience to make sure you don't miss any important deadlines. The Liberty University online academic calendar may match the residential calendar year, but there can be differences in the enrollment process.