Differences Between Psychologists and Psychiatrists
Knowing Which Profession Is Right For You
Written by Chelsea Dunning
The behavioral health field, also referred to as the mental health field, is full of opportunities to work in positions of helping others, whether it is providing advocacy, direct care, counseling or anything in between. Psychologists and psychiatrists are two of the most commonly thought of clinical professionals working in the behavioral health field. While both professionals work directly with patients to treat and manage behavioral health symptoms, they have different roles and limits in a patient's treatment.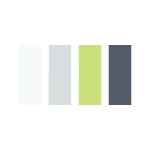 Psychologists often hold a doctoral degree in psychology and counsel patients in a therapy setting in a practice called psychotherapy. In psychotherapy sessions, clients generally meet with their therapist weekly or bi-monthly for hour-long sessions where they talk about problems or concerns in their life. Psychologists work with clients to develop new thought patterns or behaviors and healthy coping skills to manage behavioral health symptoms or change negative behaviors.

Psychologists studied the human mind and behavior. These professionals focus on a client's behaviors, patterns and normal daily activities that may be negatively affecting the client, maybe resulting in behavioral health issues. Psychologists are also specially trained to administer psychological tests, such as IQ tests, and decipher the results.
Psychiatrists are also trained in psychotherapy practices, but unlike a psychologist, a psychiatrist can prescribe medications to patients beyond the therapy sessions. In order to be able to prescribe medications, psychiatrists not only complete a doctoral degree, but are also required to complete training as a medical doctor, including internships and a medical residency.
Completing the medical residency allows the psychiatrist a chance to work with all conditions and types of people in order to gain a working knowledge of how both behavioral health and physical health conditions and symptoms can affect each other in patient care. This allows a patient to attend therapy sessions with the doctor who is prescribing their medications, allowing close supervision of the medication management of behavioral health symptoms, allowing the psychiatrist to make adjustments as necessary for the most effective treatment regimen.
While psychologists generally meet with their clients on a regular basis, often weekly, a psychiatrist may only see their client once every 2-3 months with appointments lasting 15-30 minutes.
The main function of a psychiatrist is to treat behavioral health symptoms with medication, not necessarily psychotherapy. Another significant difference between psychologists and psychiatrists is the difference in pay. Due to the intensive schooling and multi-field skills by the psychiatrist, their annual income is quite higher than that of a psychiatrist.
Often times psychiatrists and psychologist will practice in an office together so that a client can receive counseling services and medication management from the same provider in the same office. Professionals in these settings often work together, the therapist providing psychotherapy, coping skills, behavior modification suggestions, while the psychiatrist monitors the change in behaviors and how medication is helping with behavioral health symptoms.
Contact the psychology schools below to learn more about entering the field of behavioral health as an advanced provider.