Psychology Study Tips: 4 areas of focus that lead to success
by Chelsea Dunning
Find Programs for Psychology Degrees Online
Essentials Must-Haves for Making it Through A Psychology Program
Whether you are just starting out in your first psychology class, or have found the best online psychology degree to lead you toward your dream job—there are a few tips from the pros that you should keep in mind. From online psychology courses to campus based programs, there are tried and true strategies to make studying easier.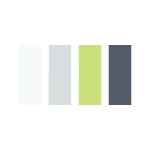 Here they are, in no particular order…
The Best Psychology Programs Require The Best From You!
Tip #1 – Prioritize Effective Writing Skills – Many courses in your psychology degree program will require research papers which is a great preparation for psychology careers. Whether your psychology job of choice is in the field of clinical psychology, behavioral health or social work, all of these roles will include lots of paperwork.
Depending on your field of work, your documentation may be viewed by judges, court officials, probation officers and executives of social programs. This is why it's so essential to be objective, factual, grammatically correct and effective in conveying information through your writing. Many psychology positions can involve working with at-risk individuals making your writing skills even more relevant.

"Why?" you might ask…
There are state and federal guidelines and that outline situations in which clients can press charges, file complaints or report misconduct, even if you've moved on to a different job! In most cases your documentation is used to clarify the situation and will be scrutinized intensely.
If writing does not come naturally to you, you may want to seek tutoring in writing skills or consider a taking extra courses in English while you complete your psychology degree.
Tip #2 – Research Topics That Interest You – A huge part of any job in the psychology field revolves around research. As a psychology major, your research can contribute to advancements in behavioral health care, as well as the understanding of cognition, behavior and mental diagnoses.
Many professionals in the psychology field specialize in certain areas that interest them, such as children and family, addiction and substance use, or marriage and relationships.
Whether you are looking for a Master's degree in Psychology or are just starting psychology school, learning to research topics that interest you will help you gain understanding and refine your skills. Learning how to objectively assess, evaluate and relate research studies to your peers can boost your grades and your depth of understanding in the field.
Tip #3 – Embrace Speaking Assignments – Many employment positions in social work, psychology and human services will require some sort of public speaking. Whether it be to teach a class to participants, counseling patients, managing cases or educating clients—speaking will be part of your job. You could find yourself in a psychology career that focuses on engaging within social systems, training clients on parenting techniques or reporting to the courts, so practicing the art of oration is a must.
"But I hate public speaking…" you say.
Almost every position you will apply for as a psychology graduate will require instructing others and effectively communicating information to coworkers, clients and superiors. This includes both verbal and non-verbal communication, so pay attention to not only what you say, but how you say it. You'll be required to complete a speech class to graduate with a psychology degree, so you might want to sign up for this course early on. Psychology curriculum often includes presentations and oral arguments in the classroom, so there's really no way around this one. Speaking assignments in class will prepare you for communicating effectively and clearly in your psychology career.
Tip #4 – Learn to Hone Your Listening Skills – In class, it is pertinent to listen to the instructor to gain knowledge on topics of discussion that you're not going to be able to find in your text book. Listening closely and picking up on subtle non-verbal communication is a key in most psychology careers. You will be listening intently within the behavioral health, psychology, and human services field, so you better start perfecting it now.
Most positions in these areas include working closely with people, especially clients from the community who are sharing personal, sometimes painful information. Asking clients to repeat information they have already shared may cause more damage by repeatedly exposing them to painful memories, and may cause frustration in the client. Imagine if you were in a traumatic situation, trying to communicate your needs and ultimately not feeling heard.
Listening is key to psychology…
Practice now, in your psychology program, by paying attention to small details in conversations, listening to subtle differences in information provided between sessions including voice, tone, eye contact and timbre. Listening for what is missing is also a key component to working effectively with clients, and will help you determine what questions to ask to get the information you need. By practicing this now, in your psychology degree program, you'll be adept at recognizing how the details that your clients do not elaborate on can be a significant signal. Listening effectively is a key characteristic of a behavioral health professional who is able to identify key information in regards to a client's behavior, diagnosis, and psychological needs.
As you enter your psychology program, be sure to remember these key studying tips, and how they can translate to your success in the field!
If you are just thinking about getting into the psychology field, you can use our list of schools to find the best psych programs in your area.
Just search for the type of psychology degree you want, then request information from schools to get started!
And if you have other study tips—be sure to share them with us on social media!